I have to admit that it took me a while before I decided that Nightmare Fuel was worth spending the time farming, but that mostly has to do with how many things there are to do in Don't Starve and Don't Starve Together.
Nightmare Fuel is a resource that is understandably scary to farm as it requires players to become insane for extended periods of time in order to farm it. While there are safe ways for players to farm Nightmare Fuel, which requires little to no combat, safer alternatives or methods to farming Nightmare Fuel tend to be a lot less effective or even useless in comparison to killing Shadow Creatures when insane.
So, what are the best ways players can gather Nightmare Fuel and what are the most effective ways players can use Nightmare Fuel in order to progress in Don't Starve and Don't Starve Together? Let's get to cracking!
HOW TO GET NIGHTMARE FUEL?
Nightmare Fuel can be farmed in a variety of ways, including killing certain Mobs, destroying certain objects and Structures or if players have a Prestihatitator they can trade in Dark Petals, though I will deep dive in specifics shortly. At the end of the day, the methods in which you grind Nightmare Fuel will depend on your spawn, what character you are playing and what resources you've been able to farm out before you are ready to settle down and collect Nightmare Fuel.
MOBS THAT DROP NIGHTMARE FUEL
One of the methods of collecting Nightmare Fuel is by killing Mobs. The reality is that many Mobs that drop Nightmare Fuel are tough and will require players to fight "risky battles", but that's not to say that you have to fight the toughest mobs.
The following are the Mobs that drop Nightmare Fuel, how easy they are to farm and whether or not they are a sustainable source of Nightmare Fuel.
BEARDLINGS (EARLY GAME / NOT ALWAYS SUSTAINABLE)
When players are under 40% Sanity all Rabbits in The Constant, including those who are currently in traps, will become Beardlings. Beardlings act exactly like Rabbits, though they have a 40% chance to drop Monster Meat, 40% chance to drop Nightmare Fuel and 20% chance to drop Beard Hair.
If you're someone who relies on Rabbits for food, I would make sure to always keep an eye on your Sanity so you never pick up traps that contain the wrong form of Rabbit, although players can also eat a Green Cap or Cooked Green Caps to increase or decrease their Sanity quickly in hopes of transforming the Rabbit/Beardling into the Rabbit form they desire.
Beardlings are not considered a steady supply of Nightmare Fuel and I would recommend that players avoid using this method to regularly farm fuel. In my opinion, 40% chances are not worth it and players will profit from Morsels much more than Nightmare Fuel or Beard Hair, especially in Don't Starve Together.
Farming Beardlings makes a lot more sense when players are in single-player Don't Starve as players experience higher risks when dying. Although players will benefit from killing Beardlings by receiving Nightmare Fuel, the hope in single-player is to receive Beard Hair as it is used to help construct Meat Effigies, which are one of the only ways players can respawn in single-player Don't Starve.
Farming Beardlings for Nightmare Fuel can be done quickly, as mentioned, by using Green Caps to lower (or raise) your Sanity whenever needed. I would recommend building yourself some Mushroom Planters to ensure that your Mushrooms are always kept fresh. Using Mushroom Planters will also make sure that you always have a stack of the Mushroom Caps available at your disposal. You might be able to avoid storing your Mushroom Caps in the Ice Box if you have enough Living Logs to refuel said Mushroom Planters, making Gears less of a necessity.
NOTE: In Shipwrecked players can kill Crabbit Beardlings.
SHADOW CREATURES (EARLY-TO-MID GAME / EASILY FARMABLE)
There are two notable Shadow Creatures players will come face to face with when they are below 15% Sanity in Don't Starve and Don't Starve Together these are the Crawling Horror and the Terrorbeak. Similarly, players may be approached by the Swimming Horror in Hamlet and Shipwrecked, however, they must be found in the Shallow Ocean (SW) in the Lilly Pond biome in Hamlet.
All types of Shadow Creatures have a 150% chance to drop Nightmare Fuel, often resulting in between 1-2 Nightmare Fuel per successful kill.
Crawling Horrors are the easier type of Shadow Creature that players can defeat as they only deal 20 damage every 2.5 seconds. Terror Beaks, however, deal 50 damage every 1.5, meaning that players who are less comfortable with fighting will want to avoid them.
When either Shadow Creatures is attacked it has the chance of teleporting away from the player in order to protect itself from being hit again. Shadow Creatures will then make their way back to the player once they are ready to begin attacking again.
Players will receive 15 Sanity for every Crawling Horror they kill and will receive 33 Sanity for every Terrorbeak. While players may be relieved to get that Sanity back when they are new to the game, receiving Sanity from killing Crawling Horrors or Terrorbeaks can be frustrating for players as it means that it is the end of farming Nightmare Fuel unless they are able to drop their Sanity back to under 15%.
I would recommend farming Nightmare Fuel with a Spiderhat, Night Armor and Dark Sword as all three help reduce a player's Sanity passively, though, players can also stick to Green Mushrooms, especially if they haven't built a Shadow Manipulator and don't have Night Armor or Dark Swords available.
Characters like Willow are extra handy when it comes to farming Nightmare Fuel as Willow's teddy bear Bernie will transform to protect Willow when she is low on Sanity. Other characters players can use include Wigfrid, who heals from attacking in DST or most notably Wolfgang, who has the highest damage in all of Don't Starve.
I would personally stay away from characters like Maxwell though as he regains Sanity much too quickly in all versions of Don't Starve. Admittedly, players can still find ways to farm Nightmare Fuel with Maxwell, especially in Don't Starve Together, you'll want to make sure that you have a few of your Shadow beings out to ensure that your Sanity is as low as it can be.
In Hamlet players can head to the End's Well, which is found in the Ancient Pig Ruins. Here players can turn any basic items into Nightmare Fuel. I kid you not, start tossing! (Another secret you will love is that you can give The End's Well Nightmare Fuel for 1 or 3 Purple Gems. Overpowered A.F.
DAMAGED CLOCKWORKS (LATE GAME / NOT SUSTAINABLE)
Damaged Clockworks come in three different forms, being Knights, Bishops and Rooks. Damaged Clockworks can be found in the Ruins and look fairly similar, but more battered down than their overworld counterparts.
Unlike regular Clockworks, Damaged Clockworks can either be found in the Ruins or can be made and allied by combining 2 Gears with Broken Clockworks. Allied Damaged Clockworks can come in handy when trying to farm an army to clear the Caves, but they're very expensive for help you can receive from other mobs like Rock Lobsters.
Damaged Clockworks drop 1 Gear and have a chance to drop Nightmare Fuel and/or Thulecite Fragments. Although the rewards are fairly high tier, Damaged Clockworks shouldn't be used as a way to farm Nightmare Fuel, but instead, players should just enjoy the passive build in Nightmare Fuel inventory.
SPLUMONKEY (LATE GAME / NOT FARMABLE)
One of the most adorable Mobs in the game are the Splumonkeys. Splumonkeys are neutral mobs that are also found in the Ruins and live in structures called Splumonkey Pods which resemble monkey faces.
Splumonkeys will drop 1 Morsel, 1 Cave Banana and also have a 50% chance to drop Nightmare Fuel.
Again, while Splumonkeys are a source of Nightmare Fuel, players shouldn't rely on them for all their Nightmare Fuel needs
ANCIENT HERALD (HAMLET)
The Ancient Herald is a Boss Monster that spawns during the Aporkalypse in the Hamlet DLC. The Ancient Herald can be farmed indefinitely until the Aporkalypse ends and when it is killed it will drop 5 Dark Tatters, 2-3 Nightmare Fuel and a Blueprint for the Vortex Cloak.
I recommend taking advantage of the Ancient Herald's indefinite respawning capabilities, though, I must remind you to play responsibly and always have extra armour in your inventory.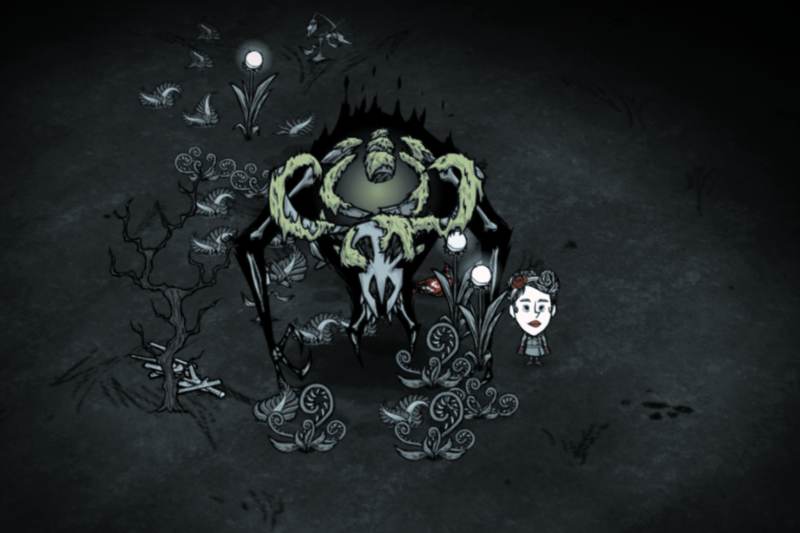 REANIMATED SKELETONS (DON'T STARVE TOGETHER)
Reanimated Skeletons (also known as the Ancientweaver) are Boss Monsters that can be spawned by using a Shadow Atrium, collected by defeating a level 3 Shadow Piece, on a completed Old Skeleton, which requires players to place 8 Fossils together.
There are 3 different types of Reanimated Skeletons, the Caves, Forest and the Ancient Fuelweaver.
The Cave and Forest Reanimated Skeletons will require players to place an Old Skeleton in the Caves or anywhere in the Overworld. Players can summon the Cave Reanimated Skeleton during any time of day, though players must spawn the Forest Reanimated Skeleton during Night.
When the Cave or Forest Reanimated Skeletons die they will drop the 8 Fossils from the Old Skeleton, 2-4 Nightmare Fuel and the Shadow Atrium.
The Ancient Fuel Weaver can be spawned by placing the Odd Skeleton in the Atrium when the Ancient Key is in the Ancient Gateway. Upon defeating the Ancient Fuel Weaver players will not receive the Shadow Atrium, but will still receive the 8 Fossils and 2-4 Nightmare Fuel.
Players can effectively use the Forest and Cave Reanimated Skeletons as farms for Nightmare Fuel, though farming the Ancient Fuelweaver can be awesome for getting Gears. Players will also receive a number of extra pieces of Nightmare Fuel from the Woven Shadows the Ancient Fuelweaver summons. Any Woven Shadows still alive when the Ancient Fuelweaver is killed will result in dropping Nightmare Fuel.
STRUCTURES THAT DROP NIGHTMARE FUEL
While many Structures are finite and players will not be able to always use them for Nightmare Fuel, players should still be aware of the things around them in case they need to grab a material in a pinch or to ensure they farm those materials early and store them in their base.
Structures can be looked at very much like overworld Clockworks as many will not respawn, though there are some Structures that you want to farm regularly!
The following are all of the Structures that can drop Nightmare Fuel and whether they are renewable.
TOUCH STONE (NON-RENEWABLE)
The Touch Stone should be a Structure that everyone playing Don't Starve should be familiar with. Touch Stones are one of the main ways players can resurrect themselves and will always drop 2 Stones, 2 Marbles (or Limestone in Shipwrecked) and 1 Nightmare Fuel.
Players are not able to destroy Touch Stone, so this is unfortunately not a reliable way to collect Nightmare Fuel, but for you Maxwell players, enjoy your free Shadow Puppet upon death!
GRAVES (EARLY-GAME / NON-RENEWABLE)
One of the more underrated methods of collecting Nightmare Fuel is by digging Graves. Graves can be found in groups or can be found on their own spread throughout Forests.
I would recommend grabbing yourself a Shovel and a Backpack to dig up Graves.
Graves have the following loot drop chance:
Trinkets: 50% which should be traded to the Pig King
Blue or Red Gem: 15.35%, which are extremely useful for Purple Gems
Ghosts: 10%, which cause no real harm and can be kited if aggroed
Gears: 3.07%, which have a plethora of uses
Life Giving Amulet: 3.07%, will resurrect you and give you HP when low.
Nightmare Fuel: 3.07%
ANCIENT STATUES (END-GAME / RENEWABLE)
Ancient Statues are structures that are found in the Ruins. If Ancient Statues are destroyed with a Pickaxe or a Pick/Axe they will always drop a Red, Purple, Yellow, Orange, Blue or Green Gem (which is associated with the Gem in the Statue) and 1 Thulecite (plus a 5% chance for a second).
Ancient Statues that do not have a Gem socketed into them will give players 1 Nightmare Fuel. While Nightmare Fuel is a lower-tier reward for mining these statues, Nightmare Fuel is at least more useful than other resources.
In Don't Starve Together players can also find variants of Ancient Statues that look run down and mossy. They are found in the Atrium biome and once they transform during the peak of the Nightmare Cycle.
If players kill the Ancient Fuelweaver, said Ancient Statues will respawn making them a renewable source Nightmare Fuel. Woof.
ORNATE CHEST (END-GAME / NON-RENEWABLE)
Ornate Chests are Structures found in the Labyrinth biome. Ornate Chests are commonly surrounded by Dangling Depth Dwellers and opening one will cause one of the following effects:
Summoning Dangling Depth Dwellers
Summoning Terrorbeaks
Raising or Lowering Hunger
Raising or Lowering Sanity
Raising or Lowering Health
Affects the durability of an item in the player's inventory
Players have a chance to receive a variety of rewards from the Ornate Chest though in regards to Nightmare Fuel, they have a 20% chance to receive it from a Chest.
Some rewards include Gems and Magic Weapons, so don't pass up your chances to farm these Chests. They're worth the risk!
THE EASIEST WAY TO FARM NIGHTMARE FUEL
One of the easiest ways I've been farming Nightmare Fuel is by taking a Bee and making it homeless next to an Evil Flower. Since homeless Bees plant flowers every 6, there is a chance Bees will plant another Evil Flower, especially if the homeless Bee pollinates more than one Evil Flower.
If enough Homeless Bees are left out to pollinate Evil Flowers, players should have a very easy time picking up Dark Petals in hopes of trading 4 in a Prestihatitator for 1 Nightmare Fuel. Now, though I say that this is the easiest way that players can collect Nightmare Fuel, Evil Flowers and general Flower Farms can take a while to properly set up, especially if players have to transplant Flowers closer to their main base.
As a precaution, make sure you always have Ice Flingomatics by Flower Farms and Lightning Rods. The biggest frustration when it comes to Flower Farms, or farms in general, is when they burn down or get destroyed by a seasonal giant.
I would recommend looking for Maxwells Door or for some of his "Things" in single-player Don't Starve Together as there are usually Dark Flowers around them. Dark Flowers will also appear sporadically around The Constant.
For you Don't Starve Together players, I recommend always using your ghost form to your advantage. Being a ghost will allow you to change regular Flowers into Evil Flowers. If players die, they should head to their closest Flower farm to haunt a regular Flower. Flowers turn into Evil Flowers, Evil Flowers turn into regular Flowers. I'm telling you, being a ghost is useful!
THE FASTEST WAY TO COLLECT NIGHTMARE FUEL (SINGLE-PLAYER ONLY)
For players who are merely fed up with trying to collect Nightmare Fuel fast, but are comfortable with the mechanics in the game, head down to the Ruins. The Ruins are by far one of the best places players can collect high tier resources at a rapid pace.
Players will have to become familiar with the Nightmare Cycle as the end of the Nightmare Cycle causes all Shadow Creatures spawned in the area to die, effectively dropping plenty of Nightmare Fuel.
Storming the Ruins, or heading to the Ruins early to plunder all of its resources can be the best idea when playing Don't Starve (DS & RoG) and Don't Starve Together, especially when you're playing characters like WX-78 who relies on Gears to power up. While storming the Ruins is a great tactic, I cannot stress the dangers for new players. I'll try to write a guide soon!
Note: Shadow Creatures do not drop Nightmare Fuel at the end of Nightmare Cycles in Don't Starve Together.
BE AWARE OF THE FULL MOON
The Full Moon is an interesting mechanic in all versions of Don't Starve, including the downloadable content Shipwrecked, Reign of Giants and Hamlet.
During the Full Moon Pig Heads, Mermheads, and Wilbore Heads will become animate. Players can destroy said structures using a hammer in order to obtain a piece of Nightmare Fuel.
WHAT IS NIGHTMARE FUEL USED FOR?
Nightmare Fuel is used predominantly for Magic related items, though some characters, like Maxwell, rely on Nightmare Fuel. The following are all of the ways Nightmare Fuel can be used in Don't Starve Together.
Nightmare Fuel can be used in a variety of tools, weapons, magic items and armour, though I must admit, not all of them are useful for players, some are straight-up useless… I will say, there's usually at least one interesting thing on the list you're going to want to build.
STRUCTURES THAT REQUIRE NIGHTMARE FUEL
Getting early access to Nightmare Fuel is a great idea, especially because Nightmare Fuel can be used to build a series of structures that make gameplay easier, if not more interesting.
SHADOW MANIPULATOR
The Shadow Manipulator requires 7 Nightmare Fuel, 3 Living Logs and 1 Purple Gem. The Shadow Manipulator requires a Prestihatitator to prototype.
Things that can be built with the Shadow Manipulator are the Dark Sword, Night Armor, Bat Bat, Belt of Hunger, Nightmare Amulet, Fire Staff, Telelocator Staff and the Telelocator Focus. The reality is that players will want to prioritize making the Shadow Manipulator as it provides players access to some of the best gear in all of Don't Starve.
NIGHT LIGHT
Have you ever sat in your base and questioned, why is it that I can't brighten this b—h up? Well, chances are it's because you haven't discovered the joy that is the Night Light.
Night Lights are a Magic Structure that requires 8 Gold Nuggets, 2 Nightmare Fuel and 1 Red Gem. Players can head to their nearest Prestihatitator to prototype these beauties and can enjoy 175 seconds of light with 3 Nightmare Fuel or with one shot by a Fire Staff.
Players can use the Night Lights in Summer as Night Lights do not cause Overheating. Similar to Fire Pits and Endothermic Fire Pits, if there are any Ice Flingomatics nearby, consider your fires always put out. You can, however, put your Ice Flingomatic into emergency mode in Don't Starve Together to prevent this from happening.
Honestly, I recommend filling your base with Night Lights, because it can make hanging out in it much more bearable unless you want to leave lanterns around the base. Though, I'm curious, what are your favourite ways to keep your base lit?
SEAWORTHY & SKY WORTHY (DON'T STARVE, HAMLET & SHIPWRECKED)
In single-player Don't Starve players have the option to play with two worlds enabled being Don't Starve, Reign of Giants, Shipwrecked and Hamlet.
When players have selected a world that links Don't Starve or Reign of Giants to Shipwrecked they will have access to the Seaworthy structure that allows players to teleport to their Shipwrecked world. If players begin in their Shipwrecked world the Seaworthy will already be available to them.
Players can create a second Seaworthy with 4 Nightmare Fuel, 4 Living Logs and a Sea Worther, though this is not a requirement.
The alternate version to the Seaworthy is a Skyworthy and will allow players to teleport to a Hamlet linked world, though players will need a Can of Silly String instead of a Sea Worther to create the Skyworthy.
THE FLYING PIG ARCANE SHOP (HAMLET)
Hamlet players are going to quickly realize that they are going to have to rely on a variety of shops to get the items that they need, one of the main ones is The Flying Pig Arcane Shop.
The Flying Pig Arcane Shop is a shop that requires 4 Boards, 4 Pig Skin and 1 Nightmare Fuel to craft and features a series of magic items, including the Chilled Amulet, Dark Sword, Fire Staff, Ice Staff, Life Giving Amulet, Nightmare Amulet, One-man Band, Belt of Hunger, Night Armor and Living Logs. Basically, everything we're about to talk about below!
TOOLS THAT REQUIRE NIGHTMARE FUEL
DIVINING ROD
Divining Rod requires an Alchemy Engine to prototype and 4 Nightmare Fuel, 1 Gear and 1 Twig to craft.
Divining Rods aren't the most useful gadgets players can craft, however, they will help players locate important "Maxwell objects" that have to do with the Adventure Mode portion of Don't Starve.
Players usually have a Divining Rod at the beginning of each Adventure Mode, so they should never require a second.
ONE-MAN BAND
I'll admit, I'm a bit of a party pooper as I'm not a big fan of items that befriend Pigs, or Pigs in general, but the One-man Band is all you're going to want if you need a team of Piggies fighting by your side.
The One-man band requires 4 Nightmare Fuel, 2 Gold Nuggets and 2 Pig Skin. Players will need access to the Prestihatitator before they prototype the One-man Band and can be accessed in the Magic Tab.
If worn, the One-man Band will drain a player's Sanity by 2 per minute plus. Players will lose an additional 25 Sanity per Pig who becomes a follower.
Players can lose up to a maximum of 227 Sanity per minute when leading 9 Pigs or Bunnymen.
The One-man Band can only last for 3 minutes as it has timed durability like the Morning Star.
Players in Don't Starve Together can place a One-man Band in Hutch and either a Glow Berry or a Light Bulb to transform Hutch into Music Box Hutch!
THULECITE MEDALLION
Requiring a Broken Ancient Pseudoscience Station the Thulecite Medallion is an ancient item that can be crafted using 2 Nightmare Fuel and 2 Thulecite.
The Thulecite Medallion acts as method for players to gauge what state the Nightmare Cycle is in the Ruins. There are three phases of the Nightmare Cycle including:
The Calm Phase: Medallion will appear to be tan
Warning Phase: Tan Medallion with red accents.
Nightmare Phase: Red Glowing Medallion
SAIL STICK (SHIPWRECKED)
Found in the Volcanic Tab, players can combine 3 Nightmare Fuel, 2 Obsidian and 1 Magic Seal to gain access a Sail Stick which redirects Strong Wings.
Players will inevitably use the Sail Stick to change the direction of Strong Winds to head the direction they wish to, though I warn, do not use the Sail Stick if there are no Strong Winds blowing as it will do nothing.
The Sail Stick will only last 10 days after it has been crafted.
WEAPONS THAT REQUIRE NIGHTMARE FUEL
One of the first Magic items players are first exposed to is the Fire Staff. The Fire Staff can often be found misplaced somewhere in the overworld, though players can also craft one using a Shadow Manipulator at the cost of 2 Nightmare Fuel, 1 Spear and 1 Red Gem.
The Fire Staff can be used in a variety of ways, the first use is the obvious casting of fires.
The Fire Staff will ignite mobs and flammable Mobs a maximum of 20 times.
Honestly, in my opinion the best thing you can use a Fire Staff on is relighting Night Lights as one use of the Fire Staff will light a Night Light in comparison to the 25% Nightmare Fuel would provide.
DARK SWORD
Want to look like the biggest boss while playing on your Don't Starve Together server? Want to gain the ability to slice enemy mobs down in a few swings? Prototype yourself a Dark Sword.
Dark Swords require a Shadow Manipulator to prototype and need 5 Nightmare Fuel and 1 Living Log.
Dark Swords deal 68 Damage to mobs and have 100 uses. The only negative to Dark Swords is the fact that they drain 20 Sanity per minute, though this isn't really a problem if you don't mind fighting Shadow Creatures or put the Dark Sword away while travelling across The Constant.
If players choose to be Maxwell in single-player Don't Starve they can count on having a Dark Sword in their inventory immediately upon spawning.
The Dark Sword should be your primary weapon when playing most versions of Don't Starve, though I recommend checking out my guide of the best weapons and armour in Don't Starve (SW, HAM & RoG) and Don't Starve Together.
THULECITE CLUB
There's something extremely exciting about the Thulecite Club which has me turning to it as my favourite weapon in all of Don't Starve.
The Thulecite Club requires an Ancient Pseudoscience Station to craft and needs 4 Nightmare Fuel, 4 Thulecite and 2 Living Logs.
The most notable qualities to the Thulecite Club are it's high damage, massive durability, 10% movement speed buff and the best quality of all it has a 20% chance to spawn a Shadow Tentacle that attacks enemies for 9 seconds.
PUGALISK WAND (HAMLET)
The Pugalisk Wand is one of the most interesting weapon players can build in Hamlet as it has a 4-minute shelf life and can be used to hypnotize Mobs into freezing. Interesting, eh?
Well, Grab a Prestihatitator, 2 Nightmare Fuel, 1 Bone Shard and 1 Pugalisk Skull and get to prototyping.
The best thing about the Pugalisk Wand is the fact that it can be used repeatedly until the player has gotten enough use out of it during the 3 minutes it survives for.
ARMOUR THAT REQUIRES NIGHTMARE FUEL
NIGHT ARMOR
Unshockingly, Night Armor is one of the best pieces of Armor in the game, requiring 5 Nightmare Fuel and 3 Papyrus.
Night Armor requires players to have a Shadow Manipulator and will protect players by 95% while decreasing 10 Sanity per minute. Night Armor will also decrease Sanity by 10% of the total damage taken by enemy mobs.
Night Armor comes in especially handy for players who are actively trying to farm Nightmare Fuel as it will help players keep their Sanity low while fighting off hoards of Shadow Creatures. If players wish to negate the effects of the Night Armor I recommend pairing it up with a hat like the Top Hat or Tam o' Shanter, which will both provide Sanity to the player.
Similar to the Dark Sword, players will receive Night Armor upon spawning into single-player Don't Starve as Maxwell.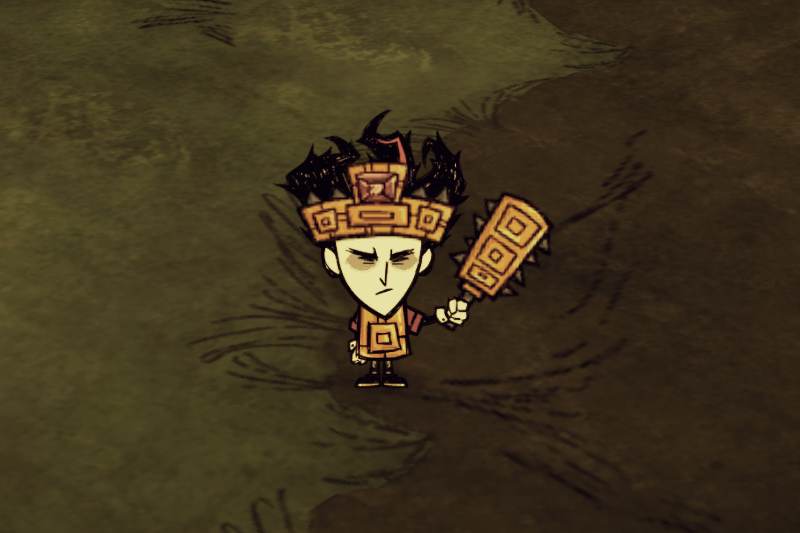 THULECITE CROWN
The Thulecite Crown is one of the best pieces of gear players can craft in Don't Starve as it provides players with 90% of physical protection and has a 33% chance to trigger a protective force field, preventing all damage (except fire) for 4 seconds.
The Thulecite Crown requires an Ancient Pseudoscience Station to craft and will need 4 Nightmare Fuel and 4 Thulecite to craft.
Players will receive 5% of the incoming damage they receive as Sanity loss and the force field caused by the Thulecite Crown can only initiate every 9 seconds.
THULECITE SUIT
Although not as overpowered as the Thulecite Crown, the Thulecite Suit is a very powerful piece of armour that protects players from 90% of the physical damage they receive. Players will also receive 3.3 Sanity per minute while wearing this craft.
Players will need a repaired Ancient Pseudoscience Station to craft the Thulecite Suit and will need 6 Thulecite and 4 Nightmare Fuel.
Unfortunately, Thulecite Suits cannot be repaired and therefore must always be crafted by the Ancient Pseudoscience Station.
If you're going to choose between Night Armor and Thuluecite Suits, go with Night Armor because it's easier and protects you more. Though, whichever you choose is going to be personal preference.
VORTEX CLOAK (HAMLET)
Night Armor can be used to make the Vortex Cloak in Hamlet which is both armour and inventory.
Players will also need 5 Dark Tatters, dropped by the Ancient Herald, to get this OP piece of armour. How is it OP? Well, it absorbs 100% of the damage from non-shadow mobs, though it drains 30% of the absorbed damage as Sanity loss.
Players can refuel the Vortex Cloak with Nightmare Fuel.
FUELING BONE ARMOR (DON'T STARVE TOGETHER)
Bone Armor is arguably the best armour players can have in Don't Starve Together. Bone Armor provides players with 100% protection every 5 seconds 16 times. If players get hit between the 5 seconds, players will receive the full amount of damage and the Bone Armor will not take any durability loss.
My favourite thing about Bone Armor is the fact that it can be repaired by using Nightmare Fuel. Each piece of Nightmare Fuel will provide players with 25% durability.
FUELING THE SHADOW THURIBLE (DON'T STARVE TOGETHER)
Similar to the Bone Armor, players can recharge the Shadow Thurible by 33% per Nightmare Fuel resulting in 3 more minutes of light.
The Shadow Thurible acts as an attractant for Reanimated Skeltons and also prevents players from being snared by Cave Skeletons or by the Ancient Fuelweaver's bone cage attack.
While not the most important thing players will need to use Nightmare Fuel for, it's still good to know that it's a use!
OTHER MAGIC ITEMS & AMULETS THAT REQUIRE NIGHTMARE FUEL
NIGHTMARE AMULET
Nightmare Amulets require a Shadow Manipulator to prototype and will cost 6 Gold Nuggets, 4 Nightmare Fuel and 2 Purple Gems to craft.
The Nightmare Amulet will allow players to experience the effects of having no Sanity without actually being at 0 Sanity. Players will begin losing 3.33 Sanity per minute for a maximum of 3 minutes and 12 seconds, making it a great, but expensive when farming Nightmare Fuel.
Some players will recommend wearing Sanity items while wearing the Nightmare Amulet so you can ensure that all Shadow Creatures disappear once it is off. Though, players can also alternatively choose to play Maxwell to indefinitely farm Nightmare Fuel.
LIFE GIVING AMULET
The Life Giving Amulet is one of the many ways players can make sure that once they die they don't lose everything that they have worked so hard for.
Life Giving Amulets requires 3 Gold Nuggets, 2 Nightmare Fuel and 1 Red Gem to prototype using the Prestihatitator.
Life Giving Amulets will heal players when worn, though for every second that the Life Giving Amulet heals said player, it will lose durability. To me, that's a no-no. I would make sure that you only put the Life Giving Amulet on when you're in a tricky situation and don't think that you're about to die.
Players in Don't Starve Together have it a bit easier as if players keep the Life Giving Amulet in their inventory it will drop on the floor, ultimately allowing players to haunt the Life Giving Amulet to resurrect themselves. The Life Giving Amulet is the only craftable resurrection item players can use on themselves.
TELELOCATOR STAFF & TELELOCATOR FOCUS
The reason I put the Telelocator Staff and Felelocator Focus together under the same header is that they have a truly symbiotic relationship.
Both the Telelocator Staff and Telelocator Focus can be prototyped using the Shadow Manipulator. The Telelocator Staff requires 4 Nightmare Fuel, 2 Living Logs and 2 Purple Gems and the Telelocator Focus requires 8 Gold Nuggets, 4 Nightmare Fuel and 4 Living Logs.
The Telelocator Staff has 5 uses and teleports players (or any Mobs, including bosses and giants) to a random location on the overworld. Every time a player uses the Telelocator Staff they will lose 50 Sanity.
Players can place a Telelocator Focus anywhere on the map and can socket 3 Purple Gems in order to teleport to said Telelocator Focus. Players can also use the Telelocator Focus to teleport big baddies to different areas of the overworld, preferably in a "cage".
You will not be able to use the Telelocator Staff or Telelocator Focus in the caves, as instead of teleporting the player, the cave will just have an "earthquake."
BELT OF HUNGER
If you're someone who is struggling with Hunger, someone who doesn't want to carry lots of food on them or someone who is playing a character like Wes and Wolfgang who simply drain Hunger faster than others, grab yourself a Belt of Hunger.
The Belt of Hunger requires a Shadow Manipulator to prototype and will use 6 Slurper Pelts, 2 Nightmare Fuel and 2 Rope to craft.
The Belt of Hunger will reduce Hunger depletion by 40%, though it only lasts for 8 days, so make sure you take a Sewing Kit to it whenever it is getting low on durability. A Sewing Kit will repair a Belt of Hunger by 63% and is the best method of keeping Belts of Hunger as Slurpers do not respawn, making the ability to craft large numbers of Belts of Hunger quite difficult.
Moral of the story, keep your Belts of Hunger sewn, because you're not going to want to lose them.
CONSTRUCTION AMULET
Requiring a Broken Ancient Pseudoscience Station, the Construction Amulet halves the cost of all items that need to be crafted. While the perk of the Construction Amulet sounds amazing, it does cost 3 Nightmare Fuel, 2 Thulecite and 1 Green Gem to craft.
The Construction Amulets biggest downfall is that it only has 5 uses before it breaks, meaning that players will have to regularly farm the Dragonfly if they hope to regularly use a Construction Amulet
The Construction Amulet can be used as a source of Sanity as it provides players with 2 Sanity per minute at no cost to its durability, though I recommend crafting or wearing another Sanity item for a higher boost.
DECONSTRUCTION STAFF
Shockingly, one of my favourite items in all of Don't Starve is the Deconstruction Staff. The Deconstruction Staff requires a Broken Pseudoscience Station to craft and will need players to turn in 5 Nightmare Fuel, 2 Living Lots and 2 Green Gems.
Players should use the Construction Amulet when building the Deconstruction Staff as Green Gems tend to get pretty pricy.
The Deconstruction Staff provides players with the items required to build the structure or item in question but the number of items given will depend on how much durability is left on the item. While it may be tempting to deconstruct everything you craft, the reality is that players should avoid deconstructing any items that use Gems (as Gems are never returned) or items that contain common items.
Players should think about deconstructing the Pan Flute as receiving a Mandrake from the Deconstruction Staff can allow players to infinitely put enemies to sleep.
Players can use the Deconstruction Staff and Construction Amulet to create Thulecite Suits and deconstruct them to receive more Thulecite than was put in.
MAGILUMINESCENCE
The Magiluminescence is one of my least favourite uses of Nightmare Fuel as the effects players receive from it can be received in other methods.
The Magiluminescence provides players with 8 minutes of light, 2 Sanity per minute and increases a player's speed by 20%. The great thing about the Magiluminescence is the fact that it can be refuelled by 37.5% or 3 minutes per each piece of Nightmare Fuel supplied.
Because of how easy it is to refuel the Magiluminescence, it's always a good idea to have one built, especially as it will require a Broken Pseudoscience Station to prototype as well as 3 Nightmare Fuel, 2 Thulecite and 1 Yellow Gem.
Players can stack the speed boost received from the Magiluminescence with the speed boost received by the Walking Cane, however, players are going to want to make sure that the Magiluminescence never reaches 0% as it will be destroyed. Make sure you're always refueling this bad boy, because lord knows I hate farming Yellow Gems.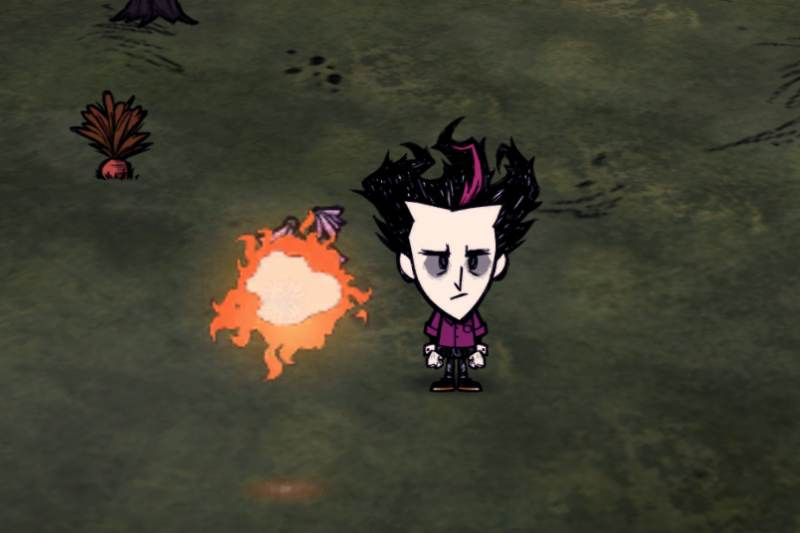 STAR CALLER'S STAFF
The Star Caller's Staff is an item I definitely don't use enough while playing either Don't Starve or Don't Starve Together.
The Star Caller's Staff requires a broken Ancient Pseudoscience Station to craft. The Star Caller's Staff requires 4 Nightmare Fuel, 2 Living Logs and 2 Yellow Gems to craft, which unfortunately makes it one of the most expensive items you will build in Don't Starve.
It is recommended that players build a Construction Amulet before building the Star Caller's Staff as it will reduce the amount of Yellow Gems needed for the Star Caller's staff.
But what exactly does the Star Caller's Staff do? Well, the Star Caller's Staff can be used to summon Dwarf Stars which provide players with Heat as well as 25 Sanity per minute, 35 Sanity for Willow. The Star Caller's Staff has a healthy 20 uses, however, due to the fact that Yellow Gems are non-renewable in the base game of Don't Starve, players will want to be careful when using said staff.
Players are cautioned when using Dwarf Stars as they can set flammable objects nearby objects on fire. While being able to cook on a Dwarf Star is useful, it can be frustrating when your whole world lights up in flames because of a Dwarf Star.
In Don't Starve Together players will be able to change the Star Caller's Staff into the Moon Caller's Staff by placing the staff in the Moon Stone on a full moon. The Moon Caller's Staff is pretty much the same as the Star Caller's Staff, though it summons Polar Lights instead. The cool thing about the Moon Caller's Staff is that it has 50 uses instead of 20.
THE LAZY FORAGER
The Lazy Forager is an unnecessary item players can craft using a repaired Ancient Pseudoscience Station to prototype. The Lazy Forager requires 3 Nightmare Fuel, 2 Thulecite and 1 Orange Gem to cart and will allow players to automatically pick up any items that are in their inventory off the ground without having to interact.
Items that are collected will turn into a puff of smoke and will then appear into the inventory. The Lazy Forager can collect a maximum of 225 items while providing players with 2 Sanity per minute.
THE LAZY EXPLORER
For players who are not Wortox, if you want to get around extremely quickly, you should buy yourself The Lazy Explorer.
The Lazy Explorer requires an Ancient Pseudoscience Station to craft as well as 2 Orange Gems, 2 Nightmare Fuel and 1 Walking Cane.
Players will receive the 25% movement speed players would have received from a regular Walking Cane, however, The Lazy Explorer will also allow players to teleport a short distance, though teleporting will cost 1 out of 20 uses.
I would recommend focusing on using The Lazy explorer when trying to hop over bodies of water, though another option is to just build a stationary boat.
DRIPPLE PIPES (SHIPWRECKED & HAMLET)
As a Shipwrecked exclusive, the Dripple Pipes prove to be a very powerful magic item. Players will need a Prestihatitator and 2 Nightmare Fuel, 1 Horn and 1 Rope to prototype the Dripple Pipes
Upon being played the Dripple Pipes will make it rain for 4 minutes unless it is Winter. During Winter, the Dripple Pipes will make it snow instead.
Players are able to purchase the Blueprint for Dripple Pipes in Hamlet from The Tinkerer's Tower and can purchase The Horn from 'The Sty' Oddities Emporium.
CHARACTERS THAT "RELY" ON NIGHTMARE FUEL
There are a few characters that rely on Nightmare Fuel to craft some of their character-specific items. The following are the resources that players can build while using certain characters in Don't Starve.
WICKERBOTTOM (DON'T STARVE TOGETHER)
Wickerbottom, known as one of the most overpowered characters in all versions of Don't Starve can craft her book Sleepytime Stories using 2 Nightmare Fuel and 2 Papyrus using a Prestihatitator.
Sleepytime Stories is one of Wickerbottom's better books, causing all animals and other players in the area to sleep. Sleepytime Stories has 5 uses and has a range of 30. Sleepytime Stories will cost 33 Sanity per each use.
Players can use Wickerbottom's Sleepytime Stories to put the birds called down with Birds of the World to sleep, ultimately allowing Wickerbottom to become a sustainable Morsel farm. Players can also use Sleepytime Stories in clutch situations where they are being attacked by a horde of mobs or even when players are up against big bosses.
WENDY & ABIGAIL (DON'T STARVE TOGETHER)
Although players shouldn't ever have to use the crafting recipe, Wendy players can craft Abigail's Flower using 1 Nightmare Fuel and 1 Mourning Glory in order to summon Abigail if her flower has been destroyed or lost.
I'll be honest, I've made the mistake of throwing Abigail's Flower into a Fire Pit… Well, it was less of a mistake and more of a frustration of how many dead Wendys we ended up having on our server. *sigh*
MAXWELL (DON'T STARVE & DON'T STARVE TOGETHER)
Maxwell is the most notable character who uses Nightmare Fuel. All of Maxwell's Shadow Puppets require Nightmare Fuel along with the items associated with said Puppet's desired jobs and a reduction in Sanity. Players can also craft Maxwell's Codex Umbra using Nightmare Fuel, Papyrus and Health.
If players hope to always have Shadow Puppets out, expect to run through a great deal of Nightmare Fuel as Shadow Puppets tend to get one or two shotted accidentally, especially during the regular Hound waves.
When playing Maxwell, I recommend always having at least 6-10 extra Nightmare Fuel in your base or inventory in case you need some emergency Shadow Puppets.