It's no surprise that I feel like customization is always nice in video games, especially when it comes to combat-oriented games. Though there's not a lot of customization in Final Fantasy XIV when it comes to stats, players can customize a bit if they take the time to pay attention to the Materia they place into their Gear's slots.
While the average player may be quick to assume that Materia isn't really the most useful resource to have or use, especially if they are lower level or simply trying to complete their dailies, I'm here to give you a little hand squeeze and let you know that it is actually worth it.
While late-game Gear has some very high stats, the addition of Materia can actually help a team shred seconds off of boss battles or even off of pack mobs. Why is this important, you may ask? Well, seconds can matter in many instances.
For example, the longer it takes for a team to clear through a group of mobs, the more damage the Tank will have to take. This means that there's a higher chance of a wipe when against mobs. While a group's ability to stay up will greatly have to do with the Tanks skill to mitigate damage using their GCDs and the alertness of the Healer, making sure your stats are as high as possible is going to be a priority.
You may also notice that when players have a full set of Materia you can skip certain Boss mechanics, especially if players have a good amount of uptime with no stutter in their DPS.
This was seen most recently in the Moogle Tomestone Event where players spammed P1N and some groups finished the Duty in 2 minutes while others finished in 3-4, resulting in players locking the ability to join in Party Finders and kicking out lower damage dealers.
Now, at the end of the day, your iLevel is going to make the biggest difference, but if you ask any end-game player, without Materia… you're going to have a more difficult time successfully clearing a Savage Raid, no matter what you do. Even some Normal Raids and Extreme Trials can be a bit iffy if players aren't Materia'd up and will often require Materia plus food in order to guarantee success. Of course, when I talk about these I'm only talking about when content is new and you have not out-geared the iLVL of the content.
That being said, with the addition of Unreals, Materia becomes once more extremely important especially if players want to take part in this content.
Honestly, for me, the coolest thing about Materia is how versatile it can be for players even if you're lower level, playing solo or even Crafting and Gathering. Materia is tremendously important for Crafting and Gathering as it can make or break whether you collect a resource or craft an HQ item.
You see, not only is there Materia that will raise your damage, but there is also Materia that will raise how many times you can Gather, improve your Crafting or even raise your health.
Although there's a bit of a Meta when it comes to end-game Materia, when players are getting used to the game, just starting out or mostly playing solo, they can play around with their Materia to match their needs. That also being said, depending on what level you're focusing your Crafting/Gathering on you may not even need Materia at all.
This guide will take you through everything you need to know about Materia, including what the different forms of Materia are and how to get them all.
Note: If you ever have any questions please feel free to drop a comment below even if it's not based on the topic in this post. You can also swing by my Twitch Stream and ask questions there or post them in my discord.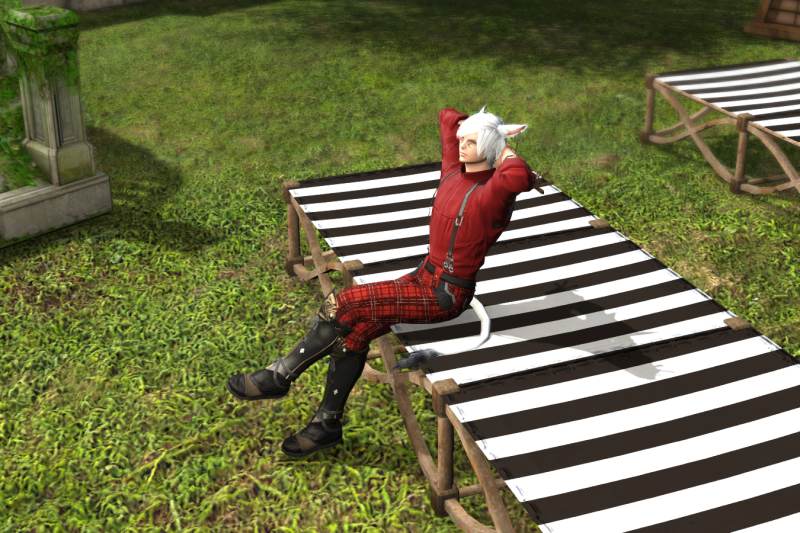 WHAT IS MATERIA?
Materia is essentially a resource that players can meld onto their Gear to power up their Gear further. Materia comes in 13 types and players can meld between 1 and 5 pieces of Materia depending on the type of Gear.
When Gear comes from Raids, Dungeons or Tomestones players will be able to meld between 1-2 Materia, though some Crafted Gear and Weapons from instances like Eureka will allow you to meld up to 5.
Typically Raid and Tomestone Gear are the best pieces of Gear in the game, though if players are trying to make progress they will typically rely on Crafted Gear so they can affix Materia so it is almost equal to the top Gear.
There are different tiers of Materia, ranging from 1 to 10 (I to X). In order to avoid players becoming too powerful players will only be able to meld higher Materia to higher iLevel gear, though they can meld lower Materia to any pieces of Gear.
I would strongly recommend that players do not use lower Materia on higher pieces of Gear as their stats are extremely low in comparison to higher amounts of Materia. The only time I would recommend using lower Materia for higher Gear is if you're really struggling to get the higher Materia and are simply using it until you manage to swap it out. If your Crafters are high enough there is no real downfall to this as you should be able to remove the Materia with a 100% chance. Still, I personally wouldn't care to do this other than for my Crafters and Gatherers. I will cover more on this in the conclusion.
HOW DO YOU MELD MATERIA?
There are a few ways players will be able to Meld Materia, though the option you choose will depend on what level the player's Crafters are.
No matter whether a player wants to Meld their own Materia or use a Materia Melder in a main city, they will have to complete the quests below.
Materia Melders are located in major cities and can be seen on the mini-map as circular light blue indicators. Players must spend a small amount of Gil in order to have the Materia melded on, which can cost a thousand or so Gil at most. If you are not planning on swapping out your Materia regularly, this is a worthwhile price to pay, though I strongly recommend players who are planning on swapping out their Materia regularly whether it's for maximizing the efficiency of their Gatherers or because they do not trust themselves not to die in Dungeons, get your Crafters levelled up.
The following quests are required for players to complete no matter whether or not they are going to Meld their own Materia. They require a player to be at least level 19:
WAKING THE SPIRIT
Waking the Spirit is a level 18 Ul'dahn sidequest that can be located in Central Thanalan at X:23.5, Y:13.9.
Players must speak to F'hobhas in the Bonfire in order to learn how to meld Materia.
This quest will allow you to affix/meld Materia onto Gear that has Materia slots. This is typically the only quest an average player needs to complete in order to meld the Materia they need.
Players should note that this quest needs to be completed by a Crafter, but if you don't want to meld yourself you can simply have this quest accepted in order to unlock the Materia Melder's services. I know, weird, but I only discovered this while being stuck unable to meld on my alt.
MELDING MATERIA MUCHLY
Melding Materia Muchly will allow players to complete the "impossible" allowing them to overmeld a piece of Gear, which essentially means placing Materia onto a piece of Gear without there being a slot available.
Players will need to head to Central Thanalan when they have a level 19 Crafter and speak to Mutamix Bubblypots who is located at X:23, Y:13. Players can only turn this quest in with a level 25 Job, though it can be a Disciple of War, Magic or Hand.
I will explain shortly what Overmelding is and even if you don't choose to Overmeld, I would recommend grabbing this quest just in case you ever choose to in the future.
WHAT IS OVERMELDING?
Overmelding is the ability to affix up to 5 Materia on any piece of Gear, even if the piece of Gear doesn't have the slots to place Materia in them. Overmelding is typically only recommended when players are completing the highest-end content such as Savage or Ultimate Raids, though for Dungeons or even Extreme Raids, it's not necessary. The only other time you would want to Overmeld is if you are a high-tier Crafter who is focussing primarily on Expert Crafts or a Gatherer who is attempting to farm multiple types of content that require different breakpoints.
Crafters will typically try to Overmeld their Gear each time a new Gearset comes out and though it is not necessary for all Expert Crafts a player may choose to make a Overmelded Crafter set near the end of an Expansion in order to macro all of their Crafts as unfortunately Scrip Gear typically cannot do this unless you are well over the level of the Expert Craft.
Well, why would you not want to Overmeld every time? You may ask. Well, it's because the probability is so low for you to successfully Overmeld. Instead of having a 100% guarantee to affix Materia, players will only have a maximum of 35-45% for the first few pieces of Materia with the last few being a 4-8%. It doesn't matter whether you are using high or low Materia, you will always have smaller chances.
Members of my community have stated they have spent over 100,000 Gil per piece of equipment before when buying the Materia they need in order to Affix for their Savage Raid Gear. This is only really worth it when a new tier of Savage content comes out as if you are well into an expansion typically the Tomestone Gear catches up.
Players should note they will only be able to Overmeld Crafted Gear. They will be able to tell if they can Overmeld Gear if it is Green as no Blue Gear will be Overmeldable.
WHAT ARE THE DIFFERENT TYPES OF MATERIA AND WHAT ARE THEY USED FOR?
The following is a breakdown of each different type of Materia as well as my thoughts on them and when I'd use them.
Players need to note that there are limits for each stat, so while there is an ideal stat to use for each Job you won't be able to go past the limit which is shown when you meld Materia. As I will be covering all types of Materia, I will cover which are the first you should focus on and which are secondary and tertiary.
NOTE: I strongly recommend looking at The Balance Discord which covers the best Materia for all Jobs (including Disciples of Hand and Land). They provide the BIS for each expansion including how to min-max Materia for the pieces of Gear that require you to try to balance two attributes.
DAMAGE FOCUSSED STATS
Quickarm Materia increases the Skill Speed and, truthfully, I would only use it on a Melee Job if you do not have better Materia and are fine with your GCD changing. Not the best Materia in my opinion. It should be noted that some Melee Jobs use Spells or Abilities more often than Skills, so with these jobs you're going to want to avoid using Quickarm.
Quicktongue Materia increases the Spell Speed. This is essentially the same as Quickarm but for Casters and I share the same opinion. Sometimes I would use this on a Healer, but still, I wouldn't say it's the best choice. If you're someone who struggles with healing because your cooldowns are too long, go for it, but Spell Speed isn't going to make the biggest difference.
Savage Aim Materia increases the Critical Hit Rate and is by far the best piece of Materia you can put on any damage dealing Job and even on Healers. Critical Hit helps a player deal more damage and can even help a Healer heal for more. I strongly recommend that you always use Savage Aim Materia if you're doing end-game content, even if it's just Dungeons. This even goes for Tanks as that minor boost in damage can help clear a Savage Raid.
Savage Might Materia increases the Determination. Determination is the third-best stat after Critical Hit and Determination in my opinion, and there will be plenty of opportunity to use it as many pieces of Gear will already have their Critical Hit and/or Direct Hit. I'll admit, the difference between Determination and Direct Hit can feel confusing as players will have to do some Math, but both increase the amount of damage the player will deal, with Determination multiplying the damage a bit less.
Battledance Materia increases the Tenacity which allows players to mitigate a bit more damage, deal a bit more damage and Heal for more. In the end-game, you will probably want to avoid Tenacity as it doesn't provide players with the optimal stats, but Tanks may want to use this in the early-game, especially if they are learning the role. Essentially, if you are dying a lot and aren't the best at timing your mitigation, grab some Tenacity, but by the time you hit level 50, you should stop relying on this stat or at least try to. At that point, you're going to want to focus on more damage as a Tank, but if you're still dying, keep this Materia on.
Heavens Eye Materia increases the Direct Hit of a player, which is an oddly named stat. Essentially this will raise the output of a player's damage and is the second-best stat to give any Job as it can also affect the amount that the player heals. There are going to be a good amount of times when Critical Hit is Maxed out, so double-check for these pieces of Materia, though they tend to be much cheaper on the Market Board than Critical Hit.
Piety Materia increases the Piety on a Magic Class. Essentially what this does is raise the MP on the Job so a player does not run out of Mana. As nice as this sounds, similar to many of the other stats, it's much better for a player to increase their damage than increase the amount of MP they have as it's a better trade-off. Admittedly, in the mid-game Healers may want Piety until they understand how to heal optimally, though no other Job really needs this, even Black Mages. It's kind of a dead Materia.
Note: I personally use Teamcraft for options that are specific to Disciples of Hand and Land, especially when I am farming content that is not endgame. While you would believe that having level 90 Gear when completing level 80 Content would be good enough, the reality is that different zones have different breakpoints and requirements, making min-maxing your stats extremely important.
CRAFTING FOCUSSED STATS
Craftsman's Command Materia increases the Control when Crafting, essentially raising the chance that a player can create a High-Quality piece of Gear. I would recommend using Control over the other stats simply because HQ items are going to be the priority to create as they both sell for more and provide players with better stats. Now, the only time I would recommend using another piece of Materia is if you don't have the Command Materia or if you're struggling to complete your Crafting as finishing the item is always more important, even if it has lower stats or sells for less.
Craftsman's Cunning Materia increases the CP of a player, meaning that the player will have a longer time to raise the quality of an item or have a higher chance of actually completing the item. Admittedly, this stat is great for players who are still levelling up their Crafters or for players who are simply completing Beast Tribes with their Crafters. In the end game, CP isn't the most important stat as players should be trying to build up the stats that boost the amount of progression a player makes in a single action.
Craftsman's Competence Materia increases the Craftsmanship of a player, meaning that a player will be able to progress their Synthesis further in a single step. Admittedly, players will want to balance this between their Command stat depending on what they are trying to do. To me, the Craftsman's Competence Materia is better for those simply trying to craft items while the Command Materia is better for creating high-quality items. Typically, I like Control more than I like Competence, but again this will depend on what a player is trying to achieve. To me, crafting HQ items is much more important and it's not too difficult to complete an item with the stats already on my Gear.
GATHERER'S MATERIA
Gatherer's Guile Materia increases the Perception of your Gathering Job. This will help raise the chances of you getting 100% Gathering Boon which will provide you with two of a resource per hit instead of 1. This makes Gathering a lot faster and singificantly helps when you are working with Collectables. For Fishing this will raise the chances you will land alargerfish which yields more resources.
Gatherer's Guerdon Materia increases the Gathering rate for a Gatherer. As the name suggests, this Materia will help ensure that a player has the chance to actually successfully Gather an item. While not the most important type of Materia, this can really help players in the mid-game, especially if they don't have the best Gear. Typically the highest iLvL Gear of an expansion will guarentee all resources for you.
Gatherer's Grasp Materia increases the GP of a Gatherer. Again, not the most important stat, though I'm going to be honest… sometimes I focus on this Stat because it lets me Gather more before I have to stand still and do nothing. If you are a casual player, I honestly recommend this one, but if you're a proper Gatherer who wants to make Gil, go for Gatherer's Guile Materia. Now, if you're a Firmament Gatherer, this is the most important Materia you can get even with level 90+ Gear as the breakpoint is extremely high for GP.
HOW DO YOU GET MATERIA?
Although it may be easy to assume that Materia is difficult to get, especially if you're not someone who has been playing the game for a long time, the reality is that Materia is terribly easy to get.
While easy to get, players will get into instances where they are constantly getting the "wrong Materia." Don't fret though, because Materia is quite a hot-selling item on the Market Board, so if you ever get the wrong type just sell it! That being said, there are other things you can do with unwanted Materia which I will cover shortly.
The following are all the ways players can gain Materia, not including the Market Board, which is a bit of an obvious:
COMPLETING DAILY ROULETTES AS A MAX LEVELLED ROLE IN NEED (OR MAXIMUM 10 LEVELS BELOW)
It should be no secret that the two best Roles in the game to play if you want short queues are Tanks and Healers. Typically Tanks are the most in need with a close second of Healers and very rarely will you ever see a DPS in need, unless it's for Alliance Raids.
Players must note that they will need to run the Roulettes as a Job that is at the maximum 10 levels below cap as any other level will not give you this reward. The same is said for any of the most recent Tomestones or other high-tier rewards.
Well, not only do you have faster queues as the Role in need, but you will be rewarded with more Gil than any other Role as well as a Cracked (insert name of the current Cluster in rotation, as it will always be exchanged to fit the top tier of Materia). These Clusters can be traded at Materia Traders or Sundry Splendors in each major city for whatever Materia you are in need of. I would recommend going to the Sundry Splendors as they sell all tiers of Materia while the Materia Specific Vendors will only sell Materia based on the tier of that expansion.
Note, if you are trading in Clusters, sometimes it's better to get one that is worth more Gil as you can simply sell the Materia and purchase the one you need. You can make a couple thousand Gil this way, though it will require some time and research to complete. While this varies from server to server, I find that most of the lower-tier Materia sells for less than the quick sell, other than a few of the middle tiers.
Admittedly, you will not want to focus soley on playing the Job in Need every time if you are trying to quickly level up side jobs as Roullettes tend to give the best EXP for time spent.
COMPLETE YOUR HUNTS
Hunts are by far one of my favourite things to do especially when it comes to levelling up side jobs.
The thing is, Hunts are a great way to get a bunch of different loot, especially if players are willing to put in the time and effort to complete all of their Marks for the week.
Not only will players collect a Hunt-related currency that can be used to buy Materia based on the tier of Hunt content, but players have a chance to collect the highest Cluster from defeating an A-Rank Elite Mob and an even higher chance to get one from an S-Rank Elite Mob.
The chance to collect a Cluster from an A-Rank is 50% and although we don't know the exact increase in chance for S-Ranks, we know that it is there.
In my opinion, I would at least grab the weekly Elite Hunt Marks as they provide you with 100 of the Currency and can easily help build your stockpiles. This can come in extremely handy if you don't want to spend Gil, don't have Clusters and need a couple Materia to top off your Gear.
Players will regularly do A-Rank Hunt Trains in the two highest zones, leading to a good amount of Currency and a very high chance for Clusters. I personally go in and out of these Hunt Trains depending on what content I'm currently farming, but they are also useful for gathering Tomestones and other loot you would want to farm anyways.
As for S-Ranks, since those take effort to spawn and have an extremely long cooldown, you won't see them very often. I would strongly recommend joining a CWLS specifically for Hunts if you hope to get the loot off these. There are also discords such as Faloop where players will call out Hunt Trains or S-Ranks, though Faloop in specific is for EU servers.
WONDEROUS TAILS
If there's an element to FFXIV that I would strongly recommend that all players focus on weekly it's the Wonderous Tails.
Wonderous Tails are one of the easiest tasks to complete and will provide players with some of the best loot for minimal effort.
Some of the most notable rewards for the Wonderous Tails are half a level of experience for any Job, no matter what level they are at (though not Crafters!), Gil and of course, the topic we're talking about… A Cluster for Materia!
Although this isn't the speediest way of getting Materia, I strongly recommend collecting and completing it weekly simply for the experience, but the Cluster is always a nice extra reward.
TREASURE MAPS
Treasure Maps are a very cute piece of side content for players to experience in groups of friends. I used to complete Treasure Maps more regularly when my whole family played FFXIV as they are too difficult to farm on your own.
Players will need to complete the Treasures and Tribulations quest in Eastern La Noscea at X:21, Y:21 to gain access to Treasure Maps and will want to do them in groups of 2-4 minimum.
There are some very high-tier rewards from Treasure Maps that can only be got this way, so if it is possible to join a Link Shell for Treasure Maps I would.
Treasure Maps are really great for making Gil, but due to the randomness of the loot, progression and the extreme difficulty it can be rare for players to end up in the final room.
Players will only be able to get the highest level of Materia from the newest Treasure Maps though these can get from Botanists or from the Market Board very easily.
DUNGEONS
By far the easiest way to get Materia is by running the latest Dungeons. Materia can be obtained randomly from chests, though they are typically given to only one player. The only issue is that the type of Materia will always be random and has nothing to do with the Job you are playing.
While this can be frustrating, especially if you're trying to farm out a specific piece of Materia, the sheer amount of Materia you will get simply for running your Expert Roulette daily will make you enough Gil to buy whatever it is you want.

BEAST TRIBES
Depending on what Beast Tribes you're running and what it is you're saving your Currency for, a good investment may actually be Materia.
Typically I will farm for the Minion and the Mount for a Beast Tribe, but as soon as I'm done getting those I will buy whatever it is I need, including Materia.
As is with most things, you will only be able to get the latest Materia from the most recent Beast Tribe, so if you haven't completed all of your Beast Tribes and you're searching for Materia, definitely jump to the end first.
CREATE YOUR OWN MATERIA!
Quite frankly the easiest way to get Materia is to make it yourself.
As most of my Twitch community knows, I'm not known for reading everything in FFXIV and so when I unlocked the ability to make my own Materia I actually didn't know. It wasn't until years later when my husband looked at me weirdly when I complained about not having enough Materia and he asked… "Well, have you been making your own?"
Turns out I had completed a quest years ago that would have made the grind a lot easier as players can essentially create their own Materia simply by playing the game.
If you're anything like me, you've completed the majority of blue quest markers because they provide you with things that would not be unlocked otherwise, so there's a high chance you already have it completed.
The quest you are looking for is called Forging the Spirit, which is a level 19 quest located in Central Thanalan at X: 23.9 Y: 13.7. Players can collect this quest from Swynbroes.
After completing the quest, players will unlock Materia Extraction which is located in the Main Menu. I would strongly advise that you place this somewhere on an extra hotbar so you can always check it after Dungeons or simply do a lot of combat.
The way that Materia Extraction works is quite simple. As players perform actions, whether it's Crafting or attacking, a player's Gear will become Spirit Bound with the player. After a certain amount of actions, players will get to extract a piece of Materia from their Gear.
Players will only be able to extract Materia when they are 100% Spiritbound. Note, this works for any Jobs, including Crafters and Gatherers any Materia that is extracted will pertain to the Job.
The following are the pieces of Materia players can extra for each type of Gear:
Disciples of War will extract Skill Speed, Tenacity, Determination, Direct Hit Rate, Critical Hit Rate
Disciples of Magic will extract Direct Hit Rate, Critical Hit Rate, Spell Speed, Piety, Determination
Disciples of Hand will extract Control, Craftsmanship, CP
Disciples of Land will extract Perception, Gathering, CP
The main issue with Materia Extraction for me is that your item level matters, meaning that players will typically extract much worse Materia than the best type of Materia unless they are running the top iLevel Gear from Raids or Tomestones. Even then, there's a chance you'll get a tier lower than the highest.
Nonetheless, sell this stuff and buy what you really want!
HOW DO YOU REMOVE MATERIA?
Removal of Materia will either need a player to visit a Materia Vendor which they must pay or they can simply enter their Character Page and right click on whatever Gearthey would like to remove the Materia from by using the "Retreive Materia" option.
Similar to Affixing Materia, players will need a high enough Crafter to do this and it will be free if the player does it themselves.
Materia that is from the expansion you are currently on only has a chance to be retrieved, but any outdated Materia has 100% chance. This doesn't matter if you are visiting the Vendor or doing it yourself, meaning that sometimes it's not worth putting the newest Materia in gear, though I'll cover more on this below.
I stongly recommend that you remove all Materia yourself as it's typically not worth paying for it to be removed. While yes this requires the effort of getting your Crafters up, you can do so relatively easily if you don't mind it taking a bit of time.
I'd take a look at your Crafting Challenge Logs to see which are easiest to complete weekly and once you can do Crafting Beast Tribes get to it because those can finish off Crafters in a a few weeks with very, very little effort. If you have the patience you can easily level crafters in the Firmament or by doing Levequests. And just a little side note… Crafter Materia sells for a heafty amount so if you wanna make some Gil ;those Beast Tribes are your friends ;).
DON'T JUST QUICKSELL MATERIA, HERE'S HOW TO MAKE MORE GIL!
Chances are you have a lot of dud Materia that you are never going to use and while you can put it on the Marketboard for either a bit higher than it auto-sells or less than it does, I strongly suggest unlocking the Donation Basket in the Doman Enclave.
At highest tier, players will be able to get double the value of an item they donate, meaning that youre 200 Gil Materia will actually give you 400.
Though many players will have other resources to give the Donation Basket, I personally don't and will typically haveto rely on Materia for the week to hit cap.
SHOULD YOU ALWAYS MELD MATERIA IN YOUR GEAR?
There is a bit of debate on this as serious min-max players will state that there is never a time when you will want to play a job that doesn't have Materia embedded in your Gear, but I'm going to be the voice of reason that states, no this isn't always the case.
I personally have lower-level Materia on my Gatherers as it allows me to hit the breakpoint of the resources I typically Gather, though because of this, I am unable to gather a lot of the timed nodes in the newest expansion. Now, this isn't a problem to me since I'm making enough Gil from older content and am focussing on achievements oriented to this form of content.
When it comes to Crafters I highly recommend you get all the Materia that is recommended. Though this won't be much help if you quick synthesize all of your crafts, it really helps with your ability to macro crafts allowing you to guarentee HQ on everything aslong as you are okay with sitting there restarting the macro.
Now, in terms of Combat. I strongly recommend that you always put Materia in your main job, period. It doesn't matter if you are simply doing Expert Roulletes or Alliance Raids, if you are doing end-game casual content Materia helps a lot. With that being said, I would only do this in pieces of Gear that are not obsolete or you will not be replacing in a month or two.
Say cap is currently at 650, Materia all of your Gear that is 650 but ignore anything 645 or lower, unless there is no other alternative such as rings or sometimes Weapons. My main reason for putting this pressure on you is the reality that once new content comes out it will be tough to complete and will require you to have decent Gear in order to complete. This includes Extremes, Alliance Raids and new Dungeons.
If Materia is extremely cheap and I'm not selling it, I will then start putting it on my side-jobs, since I take many into Expert Roulletes and Dungeons, but I also tend to get the highest iLvl Gear for them after I'm done my main job… well because I'm a grinder.
I'll sometimes put older Materia that is one expansion lower into my lower iLvl Gear. As I do a lot of Hunts I am never in need of lower tier Materia and tend to swim in it. As I am 100% guarenteed to get my Materia back there is no risk to this as I can simply remove it and auto-sell it. I especially do this
As much as you're not letting your team down by not putting Materia in your Gear, you will appreciate the time you save from thes bonus stats and realistically you'll be happier when content goes smoothly since others would have gone through the effort to keep their stats up when new content comes out.
If ever you are taking part in an Unreal Trial or a newly released Extreme you will be letting your team down by not using Materia. It doesn't matter if the iLvL of your Gear is higher than recommended, as these are the current Casual hardest content min-maxing your stats is incredibly important as it can ultimately be the factor that either lands a clear or leads to a wipe. This is especially true when joining farm parties as the goal is to complete them as fast as possible.
Though sometimems regarded as toxic this can lead teams to disband or kick a party member and can sometimes happen for something "as little" as not having Materia and food buffs. Casual content is not always easy and the only casual content you can really get away with doing on the regular with no Materia is Expert Roulletes or if the Extreme or Normal Raid has been out for a long-time and you've well surpassed the iLvl required.
Otherwise there really isn't a reason to not have Materia especially when you are mid-way through an Expansion and Materia has dropped in price from tens of thousands to a couple thousand. This is why I also get the highest level Gear i can on side jobs after I have finished my main job so when I do ultimately make the decision to play those jobs in content they still run extremely smoothly either due to the higher DPS, the higher DPS, the more Vitality to take more hits or the ability to pop better heals or shields on teammates.