I've been avidly farming New World since I've purchased the game and quickly became level 60 within a few days. While admittedly, I had a good amount of time on my hands, being that I was really sick and had to take time off of streaming on Twitch, I discovered some really good tips and tricks for levelling when completing solo content and group content.
Though we all know, MMOs tend to be a lot more fun when you are playing with people you know, the reality is that your friends and family cannot spend every waking moment online, even if their profession is writing about video games. *cough*
Even though my husband has virtually the same job as me and is also writing about New World (though he primarily focuses on FFXIV), we haven't actually played more than a handful hours total together. The reason I bring this up is primarily due to the fact that you're probably going to be in the same boat and will need to find tasks you can complete as a solo player that provides high yields of experience.
Now, as I've been playing and writing about video games for years, I am well aware that not everyone is going to enjoy the same methods for levelling. My hope is to cover all the best methods and not just the most optimal, especially for those of you who want to level up multiple facets of the game.
So let's get to chatting about the various ways you can focus on levelling in New World.
ALWAYS REST IN A SETTLEMENT WHEN LOGGING OUT AND TAKE ROADS WHILE WALKING
Before I dive into the different tasks players can get into while playing New World, I want to cover a few things players will always want to keep in mind, even for when they are in the mid-to-late game.
Similar to many other games, players are encouraged to always head back into a settlement when they log out. Players will be rewarded with a buff that provides them with more experience for a brief time.
Players will be able to tell whether or not they have an experience boost by looking at their experience bar. If there is blue on the bar, you will gain 5% more experience.
Now, players will need to note that there is a limit to how long this boost lasts (ie. you can't log out of the game for weeks and hope that you can get hours of free experience.)
Essentially the boost in experience is to encourage players to take breaks from the game.
I will say, this buff isn't the most game-breaking, but it's good to keep in mind, especially because you need to be logged out in a particular area in order to obtain it.
Another big thing to keep in mind is that players actually move faster on paths than they do when running through forests or other terrains.
Now, I'm not a big follower of what I'm going to say, but… try to stay on paths if you want to get between areas faster.
Okay, so the reason I don't really follow this? I was constantly doing other tasks throughout my journeys.
Though many players and guide writers tell others to simply focus on a single task at a time (ie. focus on one trade skill after you have levelled to 60), I don't actually recommend this because all the side tasks can really help fuel the rest of your adventures.
This might also be because I get bored of tasks fairly quickly and prefer working on multiple things at once and honestly being that I started crafting from day one… I can tell you, it's going to be best to loot everything you can early on because you're going to need a lot of it.
FOCUS ON YOUR MAIN STORY
While the Main Story will not carry a player to level 60 on its own, it will really help cushion a player so they are carried a good amount.
Although elements of the Main Story can be quite boring, it's going to be essential as it not only will help you figure out what areas are associated with each player level, but it will help a player explore the various areas so they can discover what resources are available to them.
Though New World is an Open World game that allows players to travel into any location, even if they are not levelled for it, the main story will gate specific Elements either by requiring them to have specific tools or having specific quests completed before they can actually even get into the area.
FOCUS ON SKILL PROGRESSION & EPIC AND ARMOUR QUESTS
While players are completing their Main Story I strongly suggest that players locate Skill Progression and/or Epic and Armour Quests.
These quests appear very similar to the Main Story quests and will give players much better rewards than the main story.
Though I have to admit that I was a silly potato who didn't complete the majority of the Skill Progression or the Epic and Armour Questsuntil I was level 60, I have to say I somewhat regret it because they could have put me in a much better position as some of the rewards could have provided me with Armour or Skill experience that I could have actually used instead of being out skilled/levelled.
Now, is this absolutely necessary? No, players will pick up a lot of great Gear simply from travelling around the Overworld or from farming Dungeons and quite frankly as impactful as Gear is, the first real tough Dungeon that has extremely heavy-hitting attacks is Dynasty.
My feelings may be this way as I was lucky enough to do the majority of the Dungeons with my family and we're all seasoned MMO players, but I'm curious what your thoughts are.
Nonetheless, it's going to feel a lot better if you complete quests like this when you're in the level range as if you complete them in the late game it's just going to be you collecting elements like Gear that will simply take up storage space for no reason.
Admittedly, the best thing about completing quests like this is the massive amount of experience you will get for your crafting as certain tables are just ridiculously difficult to level up.
DO ANY SIDE QUEST WHILE YOU'RE IN THE AREA
Now, most side quests aren't a requirement as all they give you are mid-range Weapons and some Gold (unless you're in Brimstone Sands, which I recommend you do all the side quests for), but the reality is that many of the side quests actually take you through the exact same area as your main story. Due to this, I recommend picking them up as soon as you see them so you don't have to go back and complete them if you are still lacking experience.
Now, you won't have to complete the majority of the side quests for experience if you are focussing on your Main story and realistically there aren't many issues with accepting every single side quest and simply not completing them. The only issue is that players will only be able to pick up a maximum of 30 side quests before they cannot pick up anymore.
So, it might be in your best interest to finish up any side quest you've taken in the area before moving on to the next, though you can probably get away with keeping 2 or 3 from each area taken but uncompleted without overwhelming your quest section.
EXPLORE EVERY QUESTION MARK ON THE MAP
When players are out in the world, I strongly suggest that you visit every single question mark. Not only will these areas typically have resources you will want to farm out, but each time you discover a question mark you will gain experience as well as Territory Standing.
Though the experience isn't a whole lot, it's going to be useful for you in the long run and truthfully… it will help you understand what kind of loot you can get in the area without having to re-visit it.
For example, players will know Farms always have foods that they may need for cooking or Caves have ores, etc.
Even if players aren't going to put a focus on crafting, this can be helpful as most players will want certain loot for Town Quests or adjacent content.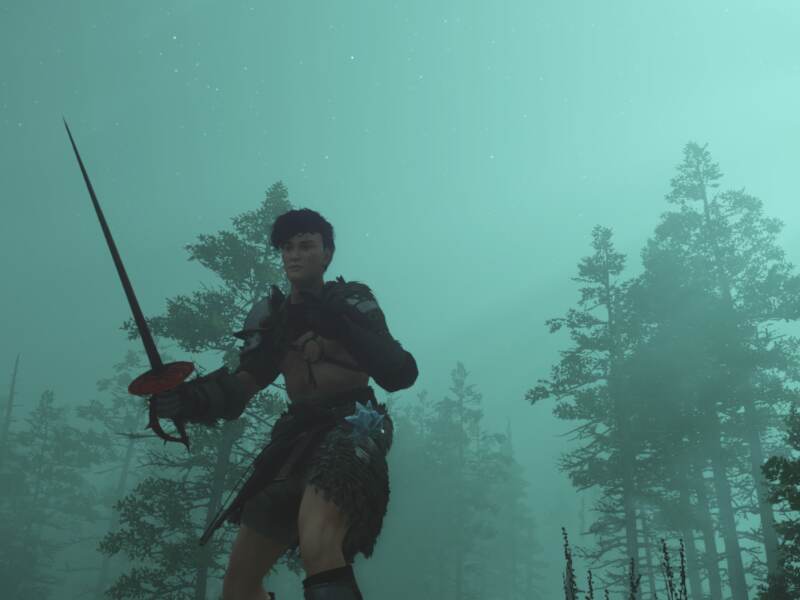 NEVER LEAVE LORE BEHIND
Even if you're someone who doesn't care about the story, I strongly suggest picking up every single journal. Shockingly, players can receive a good boost in experience this way as some journals can provide players with as much as 2,000 experience.
Listen, I don't care about the Lore of New World. Honestly, there are very few games that I actually focus on the story of, but I will still pick up every journal even at level 60.
Not only can players also receive achievements from collecting journals, but there are a good number of side quests that require a player to pick up journals for and you may end up in some lovely positions where as soon as you pick up the side quest it's already completed because you've done the task.
This of course is rare if you're completing every side quest in the area as you first explore it, but if that's not the case, enjoy the free quick experience!
ALWAYS ACCEPT DUNGEON QUESTS
For every Dungeon, there is a Dungeon Quest right outside. These are repeatable quests that simply need you to kill the enemies in the dungeon and will provide you with a small amount of Gold, but a significant amount of experience that's useful for whatever level the dungeon is.
Some of these repeatable quests will provide tens of thousands of experience, making it extremely efficient when grinding out Dungeons.
Personally, I don't feel like Dungeons are the best way to get experience, at least without the quests as some may take very long time due to the lack of your team's skill and if you were to run Dungeons when you out level them, they won't give you nearly enough experience. With that being said, if you enjoy the content in Dungeons, do them regularly, but always take the quests right outside and turn them in.
TRY TO FOCUS ON CORRUPTION
As players level up they will gain access to areas that have Corruption Invasions in them. These instances can be quite tough to complete, though with a few players you can blitz through them all.
Corruption Invasions don't give the absolute most experience, but if you are in a group or have a higher-level player carrying you, you can get speedy bursts of experience.
I'm not going to lie, it's also a really good idea to get these done as early as possible as they will give you big bursts of experience and you will need a lot of the resources you get from them in the late-game.
This is a big reason I like farming as many things as I can at once instead of simply getting resources whenever I need them especially because it can feel like a hassle when you're not currently doing content in that area.
That being said, Corruption Invasions do take place in most areas, however, whether or not you're going to have other players with you will vary on time of day and location.
I strongly recommend you always farm Corruption Invasions that are close to your level, though if there is a city you want to buy a house in or rank up the Territory Standing of, you can make the decision to get lower amounts of loot so you can get more Territory Standing.
Players can technically solo Corruption Invasions if they are about 10 levels higher than them and while I did this, I can't say I got the best yields of experience from it. Still, I personally found this enjoyable as I like the concept of Invasions, while I know my family members dislike them.
Players can tell if another player is attacking the Corruption Invasions as it will pulsate when a player stands in it. Now, with that being said, there will be a number of false starts as even if a player stands too close to a Corruption Invasion it will look like it has started on the map. I personally don't teleport when I see a Corruption Invasion started, but if I'm close by I'll check if there are players trying to defeat it.
Players should note two things when it comes to Corruption Invasions. You will need to remain in the area for your input to count and you will need to deal enough damage to mobs in order to gain experience. The only time this isn't the case is if you were the one to seal the Corruption Invasion, so if you're farming lower-level content, you can simply run in, kill a few mobs and seal the Corruption Invasion with your Azoth Staff. I'm not going to lie, I do that all the time in lower-level areas because… why waste my time.
TOWN QUEST REWARDS
Although they don't give as much experience as they used to give, Town Quest rewards are extremely useful for levelling up, especially because you can complete them passively while doing other things.
Town Quests can be as simple as turning in resources like Fiber or Green Wood or as complicated as looting chests or crafting specific recipes.
Every time I'm in a Settlement that I want to get Territory Standing in, I check the Town Quest board to complete as many quests as possible.
Admittedly, this is something players can continue doing after level 60 and can help elevate burnout or boredom from not knowing what you want to do.
I have to say I'm someone who needs tasks to complete in order to thoroughly enjoy a game and it can be hard to choose what you want to do in New World, because there's just so much one can do.
COMPLETE FACTION QUESTS DAILY
Factions are by far one of the most useful things to have in New World as not only will they give you large amounts of loot, getting them prepped for the very late game is going to be important as they will be one of the main daily sources of getting Gypsum Orbs.
While you're not going to be interested in Gypsum, since you're under level 60, getting your Faction up to max before you're level 60 is going to be a priority.
The coolest part of Factions is that the quests are repeatable so if you want to buy something from your Faction you can grind this unlimitedly. Now, with that being said, typically players will only want to farm their Faction once per day as they will get a big boost in Faction rewards for the first 3 tasks completed.
If players are looking for some decent experience and enjoy jumping into areas to battle and loot chests, then get to the Factions. I have to say, this is one of my favourite ways to grind in the game as it also really helps with your Town Standing, which can be quite a bit of a chore if you're trying to get it through mobs.
Players will be spending about 14,000 Faction Tokens every day if they are hoping to get Gypsum daily from them.
FOCUS ON FARMING ELITE CAMPS
If you're someone who enjoys farming the same area over and over again, I strongly recommend you locate an Elite area. These are depicted by mobs having Gold health bars.
Now, players will not gain that much more experience from these mobs, but it is substantial enough that a player would want to focus on these instead of normal mobs.
If players have enough friends online, they can farm out proper Elite Bosses, which provide a lot of experience, however, many of these will be too hard to solo unless you significantly out-level them and thus they would not be worth farming solo.
In my opinion, farming Corruption Invasions is better than Elite Camps, it's just going to depend on the area you're farming and which task you prefer completing.
LEARN TO PLAY MUSIC OR TIP FOLKS FOR PLAYING MUSIC
While at first, I was a firm believer that I would never use music and would never tip musicians for playing music, this really changed when I got into Brimstone Sands.
At first, players will only have the ability to play music that provides them with faster gathering speed, however, if a player keeps levelling up their music skill they will unlock various perks that allow them to get things like more Territory Standing more experience in groups and such. Now, while many of these perks fall off in the late game, I do recommend getting some skill in Music as it can be very helpful for quick farming.
Is it the most important element of the game? No. But is it helpful? Yes!
I will write a guide that covers everything you need to know about Music or at least what buffs you should look out for since you can tip another player a small amount of coins in order to get the perk that they were playing their music for.
GRAB XP BOOSTS IN YOUR AREA WITH TERRITORY STANDING
I will say, I personally am not the biggest fan of grabbing XP boosts for Territory Standing as it can take players a long time before they are able to get all the cards they want, but if you're someone who doesn't have a whole lot of time to play New World it can be beneficial for you.
Essentially, every time a player levels up a Territory they will be able to select a single card that boosts something in the area such as Gathering Speed, Territory Standing Boosts, Lower Crafting Costs, etc. and realistically things like XP buffs will fall off as soon as a player out levels that area.
I won't lie, I wish this XP boost would affect Weapon Mastery because I would actually take the XP buff, but otherwise, it falls off way too quickly and though you do get to choose 300 cards, you will not be able to get every single card for the area.
Again, if you're someone who isn't able to dump many hours into New World, this may be the best option for you, just expect to get this card on all of your Territories.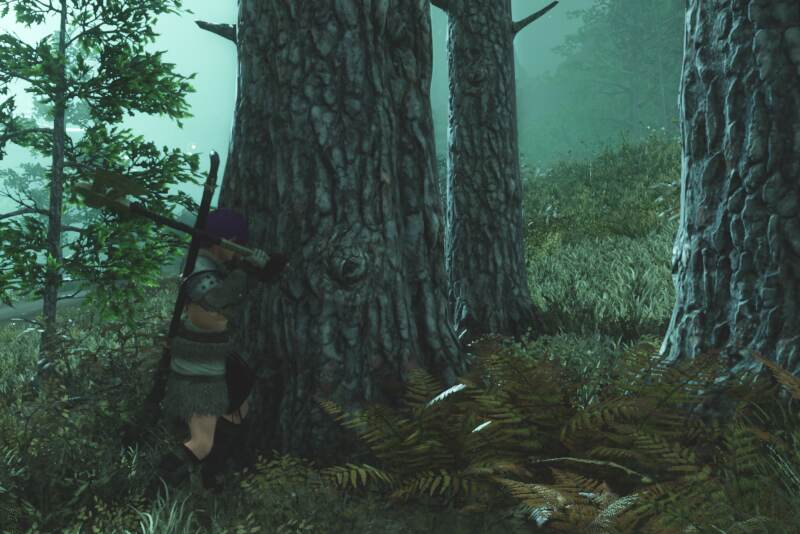 GRAB A TOOL AND GET TO… WELL, MANUAL LABOUR & CRAFTING
Another task players tell you to avoid is farming out resources as it does not provide you with a substantial amount of experience. While I agree that it's not going to be substantial, I feel like the majority of the experience you would be getting from farming resources would be from turning it into other resources.
I strongly recommend that all players take part in both, especially if they become able to craft higher-tier resources.
Now, I'm not going to promise that you're going to be able to quickly level up this way, but it does provide you with a good amount of padding, especially if you craft a lot every time you come back home from an adventure.
I will also say that Crafting can help boost your Territory Standing, especially when you're crafting the higher-tier resources, so why wouldn't you take the opportunity to kill multiple birds with one stone.
I have to say, I love that almost everything gives you experience in New World and that most things are connected because it doesn't feel like anything truly wastes your time. Unlike many MMOs, you can actually do whatever you want in New World and continue to advance with the added bonus that you don't need to keep switching Gear around to be able to do every task. Honestly, biggest win for me because I'm what? Lazy.
CONCLUSION
Though there are many ways to level up in New World, I have to say that repeating Dungeons that are in your level range and repeating their quests is by far the absolute fastest way level up.
In my opinion, it's not really worth running Dungeons repeatedly without taking the quest as the quest will always give a massive boost to experience for content you're already doing. Similarly, I would always check the Town Board or your Faction in the city with the Dungeon you're wanting to complete to see if it's one of the quests at the time so you can get even more experience and rewards. Does he love to min-max? Absolutely!
I personally wouldn't recommend using your Territory Standing for experience, especially if you're able to farm Dungeons, especially because it will not affect your experience farming dungeons or after you leave that area. So… ignore it.
Otherwise, my personal favourite thing to do was farm the Corruption Invasions and I admittedly got a lot of really good loot this way. This is also how I quickly grinded my Territory Standing to 30 within a week of playing in Brightwood.
I specifically bring up the latter because I was working towards buying housing in that Territory due to the fast travel privileges.
So I'm curious, what's your favourite way of getting experience, is it similar to mine or have I missed something? Let me know in the comments below!