I'm sure that at this point it is extremely clear how addicted I've become to New World and how much I love it as an MMO.
I've been loving New World so much that I've completely put down every other video game I play, other than the ones that I've promised to play on my Twitch livestreams. New World is honestly such a well-developed game with significantly less stress than other games (simply due to the fact that there are no forced dailies meaning that players can grind as much or as little as they please.
Though this is true, there are some aspects that players can treat as if they are time-sensitive due to the fact that some recipes can only be crafted a certain number of times a day.
One of these resources is Gypsum, a very important resource to help push players from the mid-game to the end-game, though quite a slow grind it is.
Admittedly, the Gypsum grind is a bit confusing for newer players and how to actually optimally grind it is even more confusing, however, being that I was completely new to New World only a few weeks ago, I have to say that jumping into it made everything make a lot more sense.
Now, the Gypsum grind might seem like it is a task that not many casual players want to take part in, especially due to the fact that it requires players to be a bit more hands-on with the game, but I'm sorry to break it to you… it's actually the less hands-on version of tasks you can do to advance your strength in the game.
This guide will take you through everything you need to know about Gypsum including what it is used for, what you should use it on and all of the ways you can obtain it. I hope to even help give you clarity on what are the best ways to obtain Gypsum so you can cater your grind to what content you enjoy in comparison to "what is best." So let's get started!
WHAT IS GYPSUM?
Gypsum is a resource that players can use in order to craft high-tier versions of Weapons and Armour. They require players to complete various tasks in order to obtain different colours to make casts.
Though players can collect different colours of Gypsum in various methods, each colour will have a limit on how many can drop a day meaning that a player will be locked into two factors: how much Gypsum they can collect a day and then the limit of only being able to make a single type of cast a day.
This means players will only be able to craft a single cast for each type of Gear. I will cover a full list of all Casts later.
Gypsum Casts and Gypsum are used to raise a player's Expertise. Essentially after players reach level 60 their Gear grind is not complete as they will be capped at Gear Score 549 until they reach level 600 Expertise. There are some instances where this is not true, though I have covered much more on Expertise in its own article as there are too many elements to it to combine the topics.
WHAT COLOURS OF GYPSUM ARE THERE?
As mentioned there are many different types of Gypsum, a total of 9 in fact. The thing about all these kinds of Gypsum is that players will need different amounts in order to create a single Gysum Orb. Although unfortunate, the reality is that the crafting recipes that require more Gypsum to craft the Orb tend to be easier to farm.
OBSIDIAN GYPSUM
Obsidian Orbs are dropped by defeating level 60 named mobs, particularly being Gold or Elite Mobs. It has been reported that players have received them from mobs that are level 55 and higher, though whether this is going to get patched out is unclear.
Players can obtain a maximum of 3 Obsidian Gypsum per day and will need all 3 to craft a single Gypsum Orb.
These are relatively easy to get as players will regularly call out that they are doing Elite runs or chest runs in global chat, so if you want speedy runs, get in on them that way,
SAPPHIRE GYPSUM
Players will get a maximum of 2 Sapphire Gypsum per day and will get one from killing the final bosses in The Lazarus Instrumentality and Garden of Genesis.
Players may want to grind these anyways due to the great loot that drops, but if players want to complete "daily Dungeons" these would be them.
Luckily players will only need 1 Sapphire Gypsum for each Gypsum Orb, so this tends to be one of the best yields for Gypsum Orbs.
GARNET GYPSUM
Garnet Gypsum is another PVP reward for players, being able to receive one by 100% if they win and a 50% chance if you lose. This is for the 3v3 Arena.
Players can only receive 1 Citrine Gypsum per day, but will only need 1 Citrine Gypsum to make a Gypsum Orb.
EMERALD GYPSUM
Emerald Gypsum is the easiest form of Gypsum to farm in my opinion.
Players can receive a single Emerald Gypsum for hitting a tier of Aptitude on a skill that has reached Level 200. So while players will be happy to get a chest filled with resources, once per day if they hit one of the markers they will also get the Gypsum.
It should be noted that players can only receive a single Emerald Gypsum no matter what trade they have reached the next tier with, so it might be a good idea to hold off hitting a check point if you are getting close to the end of your play session.
Players will only need 1 Emerald Gypsum in order to get a Gypsum Orb.
CITRINE GYPSUM
Players can receive Citrine Gypsum for completing the following Arenas:
Zygoramet's Grove in Edengrove
Eternal Pool Arena in Reekwater
Spire of Melpomene Arena in Reekwater
A single Citrine Gypsum is required for a Gypsum Orb.
AMETHYST GYPSUM
I'm not going to lie… I don't think I've ever gotten an Amethyst Gypsum even though I've grinded Corruptions religiously.
Now, from what research I've done, you should have a chance to obtain it from both Minor and Major Corruptions no matter what level they are.
So, since I've never received one before… I'm curious, have you? Did something change since release?
Nonetheless, you will need 7 Amethyst Gypsum in order to get a single Gypsum Orb and you can get a max of 7 per day.
RUBY GYPSUM
A maximum of 2 Ruby Gypsum are provided a day from completing rounds of Outpost Rush.
To my knowledge, you have a 50% chance to get a Ruby Gypsum if you lose and a 100% chance to get Ruby Gypsum if you win, so it's going to be active during these games as you are on a team that will need your support.
Luckily for players, this means that they will not need to be amazing at Outpost Rush and ensure that there is a bit less frustration when you lose it.
Players will also be happy to know that each Ruby Gypsum can make a single Gypsum Orb, so you can get a total of 2 a day.
DIAMOND GYPSUM
Diamond Gypsum are special Gypsum that are released whenever there is an in-game event.
Depending on the Event players will be able to get a specific amount of Gypsum. We've seen between 3-6 available to farm each day, though this may also change again in the future.
When I started playing New World there was a Thanksgiving Event that started and allowed players to farm up to 6 Diamond Gypsum per day.
No matter how many Diamond Gypsum you can farm, players will be able to craft a single Gypsum Orb for 3 Diamond Gypsum.
TOPAZ GYPSUM
Topaz Gypsum requires players to craft a potion out of 5 of the same Magical Creatures. I have to say, this isn't the biggest priority for me, but I always collect Magical Creatures whenever I see them.
If I have enough whenever I'm crafting in Alchemy, I make a potion and will use them when I have enough time to do so.
Now, players need to note that the potion has a time limit and players will be required to hunt level 55 or higher creatures for a 25% drop chance.
A total of 10 Topaz Gypsum can drop per day and players will only be able to craft a single potion per day.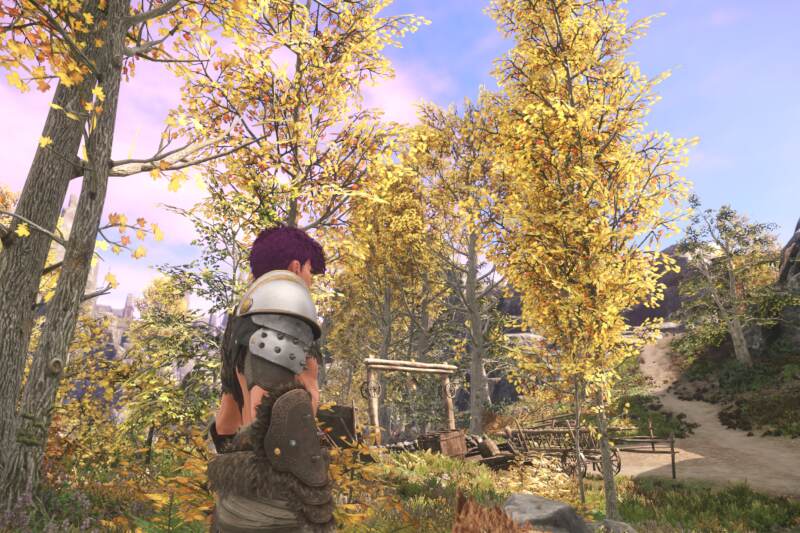 WHAT ARE INFUSED ORBS?
Infused Orbs are similar to Gypsum though they require players to Salvage Legendary items in order to gain Fragments. Players will have the option to either get items from them or to get a Cast out of them for your Gear, the choice is yours.
These Infused Orbs include the following:
ARCANE INFUSED ORB
Players can obtain these from Salvaging any Arcane Weapon and will need 2 Infused Arcane Fragments to make 1 Infused Orb.
ARMOR INFUSED ORB
Players can obtain these from Salvaging any Armour and will need 4 Infused Armor Fragments to make 1 Infused Orb.
ENGINEER INFUSED ORB
Players can obtain these from Salvaging any Engineering Weapon (like guns, bows and such) and will need 4 Infused Arcane Fragments to make 1 Infused Orb.
JEWELRY INFUSED ORB
Players can obtain these from Salvaging any Jewelry and will need 2 Infused Jewelry Fragments to make 1 Infused Orb.
WEAPON INFUSED ORB
Players can obtain these from Salvaging any Weapons like Swords, Greataxes, etc and will need 4 Infused Weapon Fragments to make 1 Infused Orb.
MAKE SURE YOU GRAB YOUR TWO GYPSUM ORBS PER DAY FROM YOUR FACTION!!
Every day players will have a chance to purchase two Gypsum Orbs per day.
I have to admit, I really enjoy doing Faction Quests as they are very easy and help you get Territory Standing, which is always useful.
Gypsum Orbs will cost 6,650 Faction Tokens.
WHERE DO I USE GYPSUM?
Gypsum can be used in Gypsum Kilns which begin appearing in higher level areas.
Kilns are located in the following areas:
In the Aeternums of Reekwater, Ebonscale Reach, and in the outposts in Great Cleave, Edengrove, Brimstone Sands and Shattered Mountain. Please let me know if I missed any locations as I have to admit I haven't tracked every single area of the game yet. (I'm getting there, I promise!)
WHAT ARE THE TYPES OF CASTS YOU CAN CRAFT WITH THE GYPSUM KILN?
Being that there are two types of Orbs you can craft in the Gypsum Kiln, being Gypsum Orbs and Infused Orbs, players will be able to craft two of the following Casts per day:
Amulet Cast
Blunderbuss cast
Bow Cast
Chestgear Cast
Earring Cast
Footwear Cast
Fire Staff Cast
Great Axe Cast
Greatsword Cast
Handwear Cast
Hatchet Cast
Headgear Casts
Ice Gauntlet Cast
Legwear Cast
Life Staff Cast
Musket Cast
Rapier Cast
Ring Cast
Shield Cast
Spear Cast
Sword Cast
Void Gauntlet Cast
War Hammer Cast
HOW MUCH EXPERTISE CAN YOU GET FROM GYPSUM CASTS?
In my experience, you can get between 3 to 10 Expertise per Gypsum Cast. Admittedly, this is a good amount of RNG meaning that a player can make as little as 10 casts per item or as many as 34 casts per item.
I can't say that there's an average amount of Expertise I have received yet per Cast. I seem to be getting a number of 5 Expertise Crafts though I have gotten a couple of 10 Expertise and a number of 3 Expertise. I haven't really gotten many crafts in between, though there was the odd 7.
WAIT… WHAT GEAR SCORE DO YOU GET FOR EACH GYPSUM CAST?
It seems like no matter what you get a cast that is equal to whatever Expertise you have just landed on.
Unfortunately, when players have hit 600 Expertise on an item, they will only have a chance to get a 600 Gear Score reward from Gypsum, though it is still a good idea to use Gypsum when you have hit 600 Expertise as there are only a few other uses for Gypsum.
I've gotten some really good Weapons with great perks using Gypsum and even though they're not Gear Score 600 they are perfectly usable in Dungeons that require certain perks or defences. Still, a bit unfortunate that there is still that much RNG.
WHAT CASTS SHOULD I FOCUS ON MAKING FIRST?
In my opinion, it's going to be important for a player to first focus on their Ring, Amulet and Earrings. My reason for saying this is that each of these pieces of equipment have a much lower drop chance than the other pieces of Gear.
Although I will cover more on Expertise specifically in another post, the shortest way to explain this is: you will always have a chance to gain more expertise from better loot dropping in higher-level areas, though this is not guaranteed, which is why you want to create Gypsum Casts.
I would aim to try to get 3 Gypsum Orbs per day, but if you manage to get more then I would recommend using them on your two primary Weapons.
When these are completed, I would start levelling up your Armour based on what is lowest. Essentially your goal is to raise your average expertise as fast as possible, so sometimes it's good to pamper your lower-level gear.
WHAT ELSE CAN I CREATE AT THE GYPSUM KILN?
Players will be able to make Craft Mods at the Gypsum Kilm by using 5 of any Constitution.
Options include:
Iron Guardsman's Insignia
Rough Leather Beaded Straps
Softwood Prayer Beads
Linin Arcane Embroidery
Iron Battle Medal