A few days ago I covered everything you needed to know about how to farm Gypsum and obtain Gypsum Orbs, however, as promised I said I was going to cover alternative methods on how to farm Expertise so you can get to Expertise 600 as fast as possible.
Expertise can take a really long time to farm out and while you're not going to need high expertise for absolutely all content, it's going to make completing all content a lot easier to complete as your Expertise will both raise your damage output as well as reduce the amount of damage you take.
As I've mentioned in a number of articles in the past, grinding in New World is completely optional as players do not need to complete every form of content in the game. For example, players will be able to complete every single dungeon in the game in its regular form without the need to farm for Expertise, however, if players want to complete Mutated Dungeons or get through Brimstone Sands on their own, they will want to ensure that they get their Expertise up.
Although I have to admit that Expertise can get frustrating to farm, especially if you're on your own. It can also feel pretty daunting or boring, especially if you choose to repeat the same content over and over again to unlock it. This is a big reason why I want to start streaming New World regularly in hopes of making parties with my community for us to farm out content in more entertaining manner as group play tends to be more fun than solo.
Now, the following guide will take you through every way you can farm Expertise, in hopes of helping you find a method that's the most suitable for your play style and will make it so you're not gritting your teeth with how boring the content you're completing is.
I will say, it's a good idea to try to rush your levelling so you get to 60 as soon as possible as at the end of the day you will typically get to level 60 long before you finish the main story, so you're really not really doing anything questionable.
WHEN CAN YOU START FARMING FOR EXPERTISE?
Expertise is only farmable when players have hit level 60. At this point, players will have two options. Either they get into the Expertise grind or they will have any of their Gear Score scaled down until they slowly get their Expertise up.
What do I mean by this? Well, at level 60 players will be able to obtain Gear Score 600 Weapons, Tools and Armour, however, all of this will be scaled down to 549 Gear Score until they have gotten their Expertise up. Now, with that being said, anytime a player gets a level of Expertise, the piece of Gear will get a bit higher until it reaches Gear Score 600, though players will want to ensure that they continue grinding Expertise until they have hit 600 as this will allow them to get a Gear Score well over this amount.
Unfortunately, there is no way to guarantee that you get an upgraded Gear Score, though players should note that farming mobs that are higher in level will raise the chances that you will get a higher Gear Score.
IS IT SMART TO PURCHASE A GEAR SCORE 600 ITEM BEFORE YOU HIT LEVEL 600 EXPERTISE?
Absolutely, though I would strongly recommend that you purchase Gear Score 599 Equipment instead as it tends to be thousands of Gold cheaper.
The only time I would recommend you straight out buy Gear Score 600 Gear is if you found a piece of Gear that has all of the perks you want. Though even then, if the piece of Gear is not a Legendary (Level 5, Gold) I would avoid purchasing it.
I say this for two reasons. First, once players reach Brimstone Sands they will not only have the opportunity to get Gear Score 600 Gear when looting, but many of the quest rewards are really good Weapons that are above Gear Score 600.
Though many of these Weapons don't have the best perks and may not match your playstyle, as long as you're not playing a Healer they will still be better simply due to their base damage.
Now as previously mentioned, if a players acquires a piece of 600 Gear before they hit Expertise 600 it will simply be downgraded beginning at 549 Gear Score, though each time the player gains more Expertise it will cap at a higher Gear Score.
Players will unlock the piece of Gear's maximum potential long before they hit Expertise 600, so it's never really wasted resources.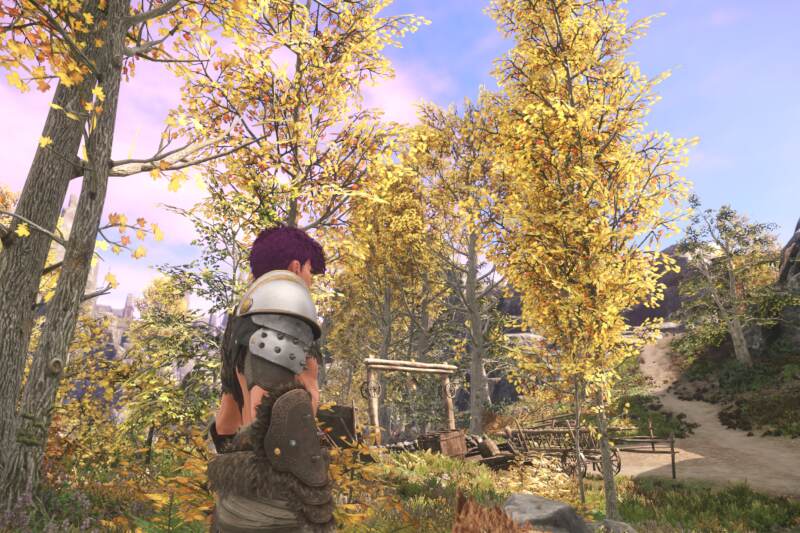 WHAT MOBS DROP WHAT EXPERTISE?
While at first players will be able to get Expertise extremely easily, the grind becomes a lot more difficult as the higher and higher you get your Expertise, the higher the mobs you will have to defeat are.
Due to this a player may want to start travelling around in a group instead of completing content on their own, though there are some mobs a player will be able to farm on their own.
The following are what level mobs need to be to get each tier of Expertise:
Level 61 Mobs have the chance to drop Gear that is between Gear Score 500-530.
Level 62 Mobs have the chance to drop Gear that is between Gear Score 530-560.
Level 63 Mobs have the chance to drop Gear that is between Gear Score 560-591.
Level 64+ Mobs have the chance to drop Gear that is between Gear Score 590-600.
Now if players are heading out in groups of friends or are willing to attempt to solo tougher mobs they can focus on the following level 63 mobs:
Baines, Cael, Adjorjan in Edengrove
Unhallowed Soul of Myrkgard in Old Myrkgard Forest
High Priest Oseguera in Nihilo Visage
Articulon the Unshackled, Mozrul the Herald in Balebane Maw
Caminus Gate Lord, Overseer Levy in Caminus
Tzi-Wang the Immovable and Dau-Shen the Unstoppable in Spilaio Cavern
Corrupted Excubitor Luca in East Illurmin
Pit Lord Daehi in West Illurmin
Mirepaw in The Congregation
The Blight Bringer in Lambent Muskeg
Smoothbore Samuel in Ska Makogai
Thorn of the Heartwood in Ska Makogai
Gnasher in Serenity Monastery
Ivan the Inevitable, Mordici the Mortician and Slayer Rosellen, Farley in Skysong Crypt
Now, I would strongly recommend players focus on mobs that are within the Expertise drop level of what they are farming. Admittedly, your Expertise is going to be all over the place as the drops are RNG and the amount of Expertise you will receive is random, so I would recommend you farm based on whatever your Armour's Expertise is at.
I mostly say this due to the fact that Armour is the most common drop from Chests and Mobs, but also because you're probably going to focus on getting your other Gear up by using Gypsum so you can ensure it levels up faster.
though it makes sense, the reality is that players can still only level up their Expertise slowly even if they are farming the highest-tier mobs they will not see better drops until they hit these thresholds.
This is somewhat annoying, though it makes sense that they would gate it so players can't just be mindlessly carried. Now, if a players can only find a group that's farming areas higher than the majority of their Expertise score, they can utilize this time to farm up a side Weapon's Mastery as it should provide players with a massive boost.
I FOUND A PIECE OF GEAR THAT IGNORES GEAR SCORE… WHAT IS THIS?
When players are in Brimstone Sands or any area that is level 60+ they have a chance to pick up a piece of Gear that completely ignores Expertise.
In my experience, these are Gear Score 590 pieces and are Epics (Purple) and have a shine to them when they drop. All will also be Bind on Pickup, so selling them instead of utilizing them is not an option.
I would strongly recommend using them even if your perks aren't as good as your current pieces of Gear. Of course, keep your current Gear in one of your town storage compartments as you'll probably want to pull them out as soon as you're high enough Expertise.
Now, that being said, as I've mentioned before, there are going to be a good amount of Weapons a player can pick up can pick up from quests in Brimstone Sands that have higher than Gear Score 600.
I would strongly recommend completing all the quests available in Brimstone Sands so if you ever want to switch playstyles or Weapons you always have a good starting point.
This will also make it so a player does not need to farm their Expertise on their side Weapons and can take it slowly if they end up liking the Weapons and want better perks.
GYPSUM IS THE ONLY RELIABLE METHOD OF GAINING EXPERTISE
Although very slow, Gypsum Orbs and farming Gypsum, in general, is going to be the only way a player can ensure that they level up their Expertise daily. Now, using Gypsum can be a slow and painful process as it is time-gated and will need a player to craft casts for a maximum of 33 days, though if players are extremely lucky they will be able to farm their Expertise to 600 in as little as 10 days.
I go into depth about the grind for Gypsum in this article, so I won't go far into it, but I'd like to at least restate that each Gypsum Cast will provide you with between 2 to 10 Expertise.
GRIND OUT THE FINAL 2 DUNGEONS
When players have unlocked all the Dungeons in the game, they will want to focus on the final two, being Genesis and The Tempest.
These Dungeons will require a decent amount of skill, though they are a really good way to farm up Expertise, especially for Armour.
Some players will clear these Dungeons over and over again until they get up to an Expertise level they are happy with, so always be on the lookout for groups in the Group Finder.
When farming these two Dungeons it's going to be important to have a team that has a good amount of synergy, especially if you're going to repeatedly farm them. This will ensure that you complete the Dungeons as fast as possible so you can reclear.
Players have reported that they always receive at least single Expertise each time they run one of the two Dungeons, though this has yet to be fully confirmed, especially when your Expertise is above the mob Gear Score Threshold.
Nonetheless, it's a good source for Gold and Weapon Mastery with the added bonus of getting a single Gypsum in each Dungeon for the first complete of the day.
I'm not going to lie, the latter is the most appealing part of running these Dungeons daily as it will give you the opportunity to raise the Expertise of a piece of Gear that hasn't been receiving the most love or that is edging close to the tier you need it to be to farm in the next area you want to farm in.
COMPLETE ELITE CHEST RUNS
Quite frankly, the best way to get Expertise is going to be Elite Chest runs, especially because players are going to want to do them in groups. Although completing content with strangers tends to be less optimal for players as there's no way to guarantee you will being a skilled enough group to clear the content in question.
While this is an issue in Dungeons, this tends to be less of an issue when it comes to clearing Elite Runs. The main reason this is the case is that players can team up with more people than they would in a regular Dungeon.
Now, I would strongly recommend that players only team up with a maximum of 10 people as Elite Bosses will only drop loot for a maximum of 10 players.
I can't say this has been much of an issue for me personally as players complete their chest runs throughout the day and realistically while Elite Bosses can be farmed for loot, players will typically only run them once as the chests located beside them can only be looted once every 22 hours.
Technically players can tag along with large groups (over 10 people) and just loot the Elite Chests as the Chest will also be able to drop loot equal to the Gear Score the Elite Boss would have dropped.
The only issue with this is the fact that your chances are cut in half as you're technically farming one of the two things that drop this loot. Still, if you're a player who struggles in tougher areas, this is good enough and you can always refarm the actual Elite later.
The following are the Elite Bosses you will want to be looking at:
500-525 Gear Score (Elite 61+)Great Cleave: Mangled Heights
Shattered Mountain: Upper Svikin
525-549 Gear Score (Elite 62+)
Ebonscale Reach: Imperial Palace
Edengrove: Malevolence
549-577 Gear Score (Elite 63+)
Reekwater: Forecastle Drift
Shattered Mountain: Scorched Mines
577-591 Gear Score (Elite 64+)
Shattered Mountain: Myrkgard
Reekwater: Eternal Pool
Reekwater: Siren's Stand
591+ Gear Score
Edengrove: Malevolence
Ebonscale Reach: Imperial Palace
Ebonscale Reach: North Dynasty Shipyard
Brimstone Sands: The Ennead
Cutlass Keys: Barnacles and Black Powder
Edengrove: Garden of Genesis
Reekwater: Lazarus Instrumentality
Shattered Mountain: Tempest's Heart
Edengrove: Monoecious Cleft Spriggan Arena
Reekwater: The Amphitheatre Arena
Edengrove: Eternal Pools Arena