It's no surprise that I feel like customization is always nice in video games, especially when it comes to combat-oriented games. Though there's not a lot of customization in Final Fantasy XIV when it comes to stats, players can customize a bit if they take the time to pay attention to the Materia they place into their Gear's slots.
While the average player may be quick to assume that Materia isn't really the most useful resource to have or use, especially if they are lower level or simply trying to complete their dailies, I'm here to give you a little hand squeeze and let you know that it is actually worth it.
While late game Gear has some very high stats, the addition of Materia can actually help a team shred seconds off of boss battles or even off of pack mobs. Why is this important, you may ask? Well, seconds can matter in many instances.
For example, the longer it takes for a team to clear through a group of mobs, the more damage the Tank will have to take. This means that there's a higher chance of a wipe when against mobs. While a group's ability to stay up will greatly have to do with the Tanks skill to mitigate damage using their GCDs and the alertness of the Healer, making sure your stats are as high as possible is going to be a priority.
You may also notice that when players have a full set of Materia you can skip certain Boss stages, especially if players have a good amount of uptime with no stutter in their DPS.
Now, at the end of the day, your iLevel is going to make the biggest difference, but if you ask any end-game player, without Materia… you're not going to successfully clear a Raid, no matter what you do. Even some Normal Raids and Extreme Trials can be a bit iffy if players aren't Materia'd up.
Honestly, for me, the coolest thing about Materia is how versatile it can be for players even if you're lower level, playing solo or even Crafting and Gathering. Materia is tremendously important for Crafting and Gathering as it can make or break whether you collect a resource or craft a HQ item.
You see, not only is there Materia that will raise your damage, but there is also Materia that will raise how many times you can Gather, improve your Crafting or even raise your health.
Although there's a bit of a Meta when it comes to end game Materia, when players are getting used to the game, just starting out or mostly playing solo, they can play around with their Materia to match their needs.
This guide will take you through everything you need to know about Materia, including what the different forms of Materia are and how to get them all.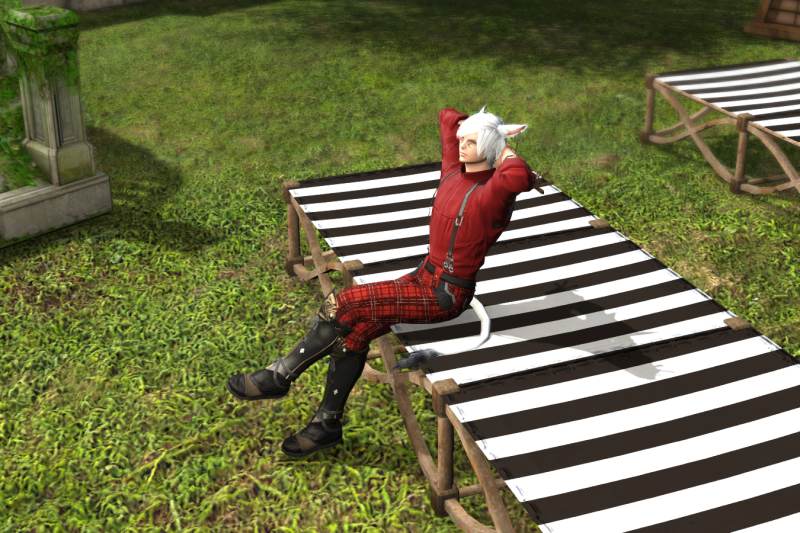 WHAT IS MATERIA?
Materia is essentially a resource that players can meld onto their Gear to power up their Gear further. Materia comes in 13 types and players can meld between 1 and 5 pieces of Materia depending on the type of Gear.
When Gear comes from Raids, Dungeons or Tomestones players will be able to meld between 1-2 Materia, though some Crafted Gear and Weapons from instances like Eureka will allow you to meld up to 5.
Typically Raid and Tomestone Gear are the best pieces of Gear in the game, though if players are trying to make progress they will typically rely on Crafted Gear so they can affix Materia so it is almost equal to the top Gear.
There are different tiers of Materia, ranging from 1 to 10 (I to X). In order to avoid players becoming too powerful players will only be able meld higher Materia to higher iLevel gear, though they can meld lower Materia to any pieces of Gear.
I would strongly recommend that players do not use lower Materia on higher pieces of Gear as their stats are extremely low in comparison to higher amounts of Materia. The only time I would recommend using lower Materia for higher Gear is if you're really struggling to get the higher Materia and are simply using it until you manage to swap it out. If your Crafters are high enough there is no real downfall to this as you should be able to remove the Materia with 100% chance. Still, I personally wouldn't care to do this other than for my Crafters and Gatherers.
HOW DO YOU MELD MATERIA?
There are a few ways players will be able to Meld Materia, though the option you choose will depend on what level the player is at and whether they have completed specific quests.
The easiest way to Meld Materia is to find a Materia Melder in any of the major cities. These can be found on the mini-map by hovering over any of the light blue indicators. Here, players can pay a small amount of Gil in order to have the Materia melded on.
Now, if players do not want to pay this fee they can complete a few quests starting at level 19. The following are the quests that are related to Materia:
WAKING THE SPIRIT
Waking the Spirit is a level 18 Ul'dahn sidequest that can be located in Central Thanalan at X:23.5, Y:13.9.
Players must speak to F'hobhas in the Bonfire in order to learn how to meld Materia.
This quest will allow you to affix/meld Materia onto Gear that has Materia slots. This is typically the only quest an average player needs to complete in order to meld the Materia they need.
Players should note that this quest needs to be completed by a Crafter.
MELDING MATERIA MUCHLY
Melding Materia Muchly will allow players to complete the "impossible" allowing them to overmeld a piece of Gear, which essentially means placing Materia onto a piece of Gear without there being a slot available.
I can't say that I recommend doing this if you are an average player, though if you are a player who is trying to do Savage Raids or higher you may want to do this to help put your team in a better position.
Players will need to head to Central Thanalan when they have a level 19 Crafter and speak to Mutamix Bubblypots who is located at X:23, Y:13. Players can only turn this quest in with a level 25 Job, though it can be a Disciple of War, Magic or Hand.
I will explain shortly what Overmelding is and even if you don't choose to Overmeld, I would recommend grabbing this quest just in case you ever choose to in the future.
WHAT IS OVERMELDING?
Overmelding is the ability to affix up to 5 Materia on any piece of Gear, even if the piece of Gear doesn't have the slots to place Materia in them. As mentioned, Overmelding is typically only recommended when players are completing the highest end content such as Savage or Ultimate Raids, though for Dungeons or even Extreme Raids it's not necessary.
Well, why would you not want to Overmeld every time? You may ask. Well, it's because the probability is so low for you to successfully Overmeld. Instead of having a 100% guarentee to affix Materia, players will only have a maximum of 35-45% for the first few pieces of Materia and ends off with 4-8% for the final meld. Essentially, it becomes a lot harder to meld with a much lower probability.
Overmelding is also very important for Crafters who are trying to make Endgame Gear reliably for Gil. So if you want to get into that market and you don't understand how people are so good at pumping out HQ items, there's the secret.
Players should note they will only be able to Overmeld Crafted Gear. They will be able to tell if they can Overmeld Gear if it is Green as no Blue Gear will be Overmeldable.
WHAT ARE THE DIFFERENT TYPES OF MATERIA AND WHAT ARE THEY USED FOR?
The following is a breakdown of each different type of Materia as well as my thoughts on them and when I'd use them.
Players need to note that there are limits for each stat, so while there is an ideal stat to use for each Job you won't be able to go past the limit which is shown when you meld Materia. As I will be covering all types of Materia, I will cover which are the first you should focus on and which are secondary and tertiary.
DAMAGE FOCUSSED STATS
Quickarm Materia increases the Skill Speed and, truthfully, I would only use it on a Melee Job if you do not have better Materia and are fine with your GCD changing. Not the best Materia in my opinion.
Quicktongue Materia increases the Spell Speed. This is essentially the same as Quickarm but for Casters and I share the same opinion. Sometimes I would use this on a Healer, but still I wouldn't say it's the best choice. If you're someone who struggles with with healing because your cooldowns are too long, go for it, but Spell Speed isn't going to make the biggest difference.
Savage Aim Materia increases the Critical Hit Rate and is by far the best piece of Materia you can put on any damage dealing Job and even on Healers. Critical Hit helps a player deal more damage and can even help a Healer heal for more. I strongly recommend that you always use Savage Aim Materia if you're doing end-game content, even if it's just Dungeons. This even goes for Tanks as that minor boost in damage can help clear a Savage Raid.
Savage Might Materia increases the Determination. Determination is the third-best stat after Critical Hit and Determination in my opinion, and there will be plenty of opportunity to use it as many pieces of Gear will already have their Critical Hit and/or Direct Hit. I'll admit, the difference between Determination and Direct Hit can feel confusing as players will have to do some Math, but both increase the amount of damage the player will deal, with Determination multiplying the damage a bit less.
Battledance Materia increases the Tenacity which allows players to mitigate a bit more damage, deal a bit more damage and Heal for more. In the end-game you will probably want to aboid Tenacity as it doesn't provide players with the optimal stats, but Tanks may want to use this in the early-game, especially if they are learning the role. Essentially, if you are dying a lot and aren't the best at timing your mitigation, grab some Tenacity, but by the time you hit level 50 you should stop relying on this stat or at least try to. At that point you're going to want to focus on more damage as a Tank, but if you're still dying, keep this Materia on.
Heavens eye Materia increase the Direct Hit of a player, which is an oddly named stat. Essentially this will raise the output of a player's damage and is the second-best stat to give any Job as it can also affect the amount that the player heals. There are going to be a good amount of times when Critical Hit is Maxed out, so double check for these pieces of Materia, though they tend to be much cheaper on the Market Board than Critical Hit.
Piety Materia increases the Piety on a Magic Class. Essentially what this does is raise the MP on the Job so a player does not run out of Mana. As nice as this sounds, similar to many of the other stats, it's much better for a player to increase their damage than increase the amount of MP they have as it's a better trade off. Admittedly, in the mid game Healers may want Piety until they understand how to heal optimally, though no other Job really needs this, even Black Mages. It's kind of a dead Materia.
CRAFTING FOCUSSED STATS
Craftsman's Command Materia increases the Control when Crafting, essentially raising the chance that a player can create a High Quality piece of Gear. I would recommend using Control over the other stats simply because HQ items are going to be the priority to create as they both sell for more and provide players with better stats. Now, the only time I would recommend using another piece of Materia is if you don't have the Command Materia or if you're struggling to complete your Crafting as finishing the item is always more important, even if it has lower stats or sells for less.
Craftsman's Cunning Materia increase the CP of a player, meaning that the player will have a longer time to raise the quality of an item or have a higher chance of actually completing the item. Admittedly, this stat is great for players who are still levelling up their Crafters or for players who are simply completing Beast Tribes with their Crafters. In the end game, CP isn't the most important stat as players should be trying to build up the stats that boost the amount of progression a player makes in a single action.
Craftsman's Competence Materia increases the Craftsmanship of a player, meaning that a player will be able to progress their Synthesis further in a single step. Admittedly, players will want to balance this between their Command stat depending on what they are trying to do. To me, the Craftsman's Competence Materia is better for those simply trying to craft items while the Command Materia is better for creating high quality items. Typically, I like Control more than I like Competence, but again this will depend on what a player is trying to achieve. To me, crafting HQ items is much more important and it's not too difficult to complete an item with the stats already on my Gear.
GATHERER'S MATERIA
Gatherer's Guile Materia increase the Perception of your Gathering Job. Essentially what this means is that players will have a higher chance of gaining HQ items from the collectables. This, for me, is the most important stats for a Gatherer, especially in the end-game.
Gatherer's Guerdon Materia increase the Gathering rate for a Gatherer. As the name suggests, this Materia will help ensure that a player has the chance to actually successfully Gather an item. While not the most important type of Materia, this can really help players in the mid-game, especially if they don't have the best Gear.
Gatherer's Grasp Materia increase the GP of a Gatherer. Again, not the most important stat, though I'm going to be honest… sometimes I focuson this Stat because it let's me Gather more before I have to stand still and do nothing. If you are a casual player, I honestly recommend this one, but if you're a proper Gatherer who wants to make Gil, go for Gatherer's Guile Materia.
HOW DO YOU GET MATERIA?
Although it may be easy to assume that Materia is difficult to get, especially if you're not someone who has been playing the game for a long time, the reality is that Materia is terribly easy to get.
While easy to get, players will get into instances where they are constantly getting the "wrong Materia." Don't fret though, because Materia is quite a hot selling item on the Market Board, so if you ever get the wrong type just sell it! That being said, there are other things you can do with unwanted Materia which I will cover shortly.
The following are all the ways players can gain Materia, not including the Market Board, which is a bit of an obvious:
COMPLETING DAILY ROULETTES AS A MAX LEVELLED ROLE IN NEED
It should be no secret that the two best Roles in the game to play if you want short queues are Tanks and Healers. Typically Tanks are the most in need with a close second of Healers and very rarely will you ever see a DPS in need, unless it's for Alliance Raids.
Well, not only do you have faster queues as the Role in need, but you will be rewarded with more Gil than any other Role as well as a Cracked (insert name of the current Cluster in rotation, as it will always be changed to fit the top tier of Materia). These Clusters can be traded at Materia Traders in all major cities for whatever Materia you are in need of.
Note, if you are trading in Clusters, sometimes it's better to get one that is worth more Gil as you can simply sell the Materia and purchase the one you need. You can make a couple thousand Gil this way, though it will require some time and research to complete.
Players must note, you will always need to run the Roulettes as the highest level as any other level will not give you this reward. The same is said for any of the most recent Tomestones or other high-tier rewards.
Admittedly, as much as I find it useful to grind out Materia, I don't always play as the Adventurer in Need as I'm still trying to get all of my Jobs up to max level. Typically I only run the Expert Roulette as the Adventurer in Need as long as I have high level Gear.
This will not always be a possibility for players as many players do not like playing all the Roles available to them or do not have the time to grind out their levels or Gear. Don't fret, because there are other ways to get Materia!
COMPLETE YOUR HUNTS
I can't say I complete too many Hunts these days, especially since I don't have the luxury of having the spare time to play as much FFXIV as I used to, especially since I'm not regularly streaming FFXIV these days.
Thing is, Hunts are a great way to get a bunch of different loot, especially if players are willing to put in the time and effort to complete all of their Marks for the week.
Not only will players collect a Hunt-related currency, but players have a chance to collect the highest Cluster from defeating an A-Rank Elite Mob and an even higher chance to get one from an S-Rank Elite Mob.
The chance to collect a Cluster from an A-Rank is 50% and although we don't know the exact increase in chance for S-Ranks, we know that it is there.
In my opinion, I would grab all the Hunt marks available to you once a week and try to complete them all in a Hunt group. If you're struggling with an A-Rank or an S-Rank, start a Party Finder or simply shout in your area as many players will simply help complete them for the chance of a good reward.
I would strongly recommend focussing on S-ranks and if it is possible to join a Link Shell on your server that is focussed on only S-Ranks, do it up!
WONDEROUS TAILS
If there's an element to FFXIV that I would strongly recommend that all players focus on weekly it's the Wonderous Tails.
Wonderous Tails are one of the easiest tasks to complete and will provide players with some of the best loot for minimal effort.
Some of the most notable rewards for the Wonderous Tails are half a level of experience for any Job, no matter what level they are at (though not Crafters!), Gil and of course the topic we're talking about… A Cluster for Materia!
Although this isn't the speediest way of getting Materia, I strongly recommend collecting and completing it weekly simply for the experience, but the Cluster is always a nice extra reward.
TREASURE MAPS
Treasure Maps are a very cute piece of side content for players to experience in groups of friends. I used to complete Treasure Maps more regularly when my whole family played FFXIV as they are too difficult to farm on your own.
Players will need to complete the Treasures and Tribulations quest in Eastern La Noscea at X:21, Y:21 to gain access to Treasure Maps and will want to do them in groups of 2-4 minimum.
There are some very high tier rewards from Treasure Maps that can only be got this way, so if it is possible to join a Link Shell for Treasure Maps I would.
Treasure Maps are really great for making Gil, but due to the randomness of the loot, progression and the extreme difficulty it can be rare for players to end up in the final room.
Players will only be able to get the highest level of Materia from the newest Treasure Maps though these can get from Botanists or from the Market Board very easily.
DUNGEONS
By far the easiest way to get Materia is by running the latest Dungeons. Materia can be obtained randomly from chests, though they are typically given to only one player. The only issue is that the type of Materia will always be random and has nothing to do with the Job you are playing.
While this can be frustrating, especially if you're trying to farm out a specific piece of Materia, the sheer amount of Materia you will get simply for running your Expert Roulette daily will make you enough Gil to buy whatever it is you want.

BEAST TRIBES
Depending on what Beast Tribes you're running and what it is you're saving your Currency for, a good investment may actually be Materia.
Typically I will farm for the Minion and the Mount for a Beast Tribe, but as soon as I'm done getting those I will buy whatever it is I need, including Materia.
As is with most things, you will only be able to get the latest Materia from the most recent Beast Tribe, so if you haven't completed all of your Beast Tribes and you're searching for Materia, definitely jump to the end first.
CREATE YOUR OWN MATERIA!
Quite frankly the easiest way to get Materia is to make it yourself.
As most of my Twitch community knows, I'm not known for reading everything in FFXIV and so when I unlocked the ability to make my own Materia I actually didn't know. It wasn't until years later when my husband looked at me weird when I complained about not having enough Materia and he asked… "Well have you been making your own?"
Turns out I had completed a quest years ago that would have made the grind a lot easier as players can essentially create their own Materia simply by playing the game.
If you're anything like me, you've completed the majority of blue quest markers because they provide you with things that would not be unlocked otherwise, so there's a high chance you already have it completed.
The quest you are looking for is called Forging the Spirit, which is a level 19 quest located in Central Thanalan at X: 23.9 Y: 13.7. Players can collect this quest from Swynbroes.
After completing the quest, players will unlock Materia Extraction which is located in the Main Menu. I would strongly advise that you place this somewhere on an extra hotbar so you can always check it after Dungeons or simply doing a lot of combat.
The way that Materia Extraction works is quite simple. As players perform actions, whether it's Crafting or attacking, a player's Gear will become Spirit Bound with the player. After a certain amount of actions players will get to extract a piece of Materia from their Gear.
Players will only be able to extract Materia when they are 100% Spiritbound. Note, this works for any Jobs, including Crafters and Gatherers any Materia that is extracted will pertain to the Job.
The following are the pieces of Materia players can extra for each type of Gear:
Disciples of War will extract Skill Speed, Tenacity, Determination, Direct Hit Rate, Critical Hit Rate
Disciples of Magic will extract Direct Hit Rate, Critical Hit Rate, Spell Speed, Piety, Determination
Disciples of Hand will extract Control, Craftsmanship, CP
Disciples of Land will extract Perception, Gathering, CP
The main issue with Materia Extraction for me is that your item level matters, meaning that players will typically extract much worse Materia than the best type of Materia, unless they are running the top iLevel Gear from Raids or Tomestones. Even then, there's a chance you'll get a tier lower than the highest.
Nonetheless, sell this stuff and buy what you really want!