Whether you've been playing FFXIV for a short of long time, chances are you've collected yourself a fair few Tomestones of Poetics. Even though I've been playing the game for over 6 years I tend to forget everything I can use Poetics on and although my first thought is to always dump it so you can make Gil, the use for Poetics grows each expansion providing you with more and more options on what to spend it on.
Though it's true that players can make a decent amount of Gil from Poetics, much like things bought with Grand Company Seals, the worth changes based on how many players are saturating the market. I'm sure you've also already been to Reddit if you've popped by my post and you've seen the dozens of answers saying "Why would I tell you? That will reduce the amount of Gil I can make…"
Well, that's somewhat true, but truth be told enough people know about how to make Gil through Poetics for a player to be worried that you are "stepping on their Market Board cash cow." Although I go in and out of using my Poetics for Gil profit, at most I'm making about 20k Gil per cap and that is when the market is on my side.
There are a few options when it comes to selling resources for Gil by using Poetics and while I will touch on what to look out for, this guide will heavily focus on things you can acquire using Tomestones of Poetics that you may not have realized existed. A lot of these are cosmetics relics or content that used to require the highest level Tomestone in the previous expansion. You would think that it being the lesser of all Tomestones it has no use, but realistically it is probably the most useful of all the Tomestones or at least the most versatile.
As I have already written a guide about the best ways to farm Tomestones of Poetics, I will not be touching on this topic, however, I would recommend giving it a read if something on this list interests you.
BUY GEAR FOR YOUR SIDE JOBS
The guide starts off with my attempt to destroy the Market Board by telling you that you legitimately never have to buy a single piece of gear while playing FFXIV. While yes, this is not taking into account anything from expansions that were just released, but beyond level 50 players will never have to buy another piece of Gear as long as they have Tomestones of Poetics.
Admittedly, it may be hard to get Tomestones of Poetics if you are a newer player to the game or simply do not have the time to farm, but as you get the swing of the game or if you're a long-time player you should be able to buy a full Gear Set in a matter of days with minimal effort.
The best thing about this Gear? It's the second-best set of every expansion, only being a tiny bit lesser than Savage Gear from the expansion. This gear should be able to take you through the whole of the next expansion, though if a player wants some extra damage they can start grabbing dungeon drops from 5 levels into that expansion. To clarify, say you bought the highest Tomestone Gear for level 70, you can do all dungeons until level 80, but starting in level 75 dungeons the Gear that drops is better. The Dungeon Gear will provide you with a bit of extra stats, but honestly, it's only when you hit the maximum level of the expansion that this matters, though you will essentially be jumping to the next set of Tomestone gear at this point.
The Dungeon Gear is not absolutely necessary and I typically turn them in for Seals, though this is mostly to save inventory space in my Armory as I had all the Gearsets pre-bought for my side jobs.
If you do not have enough Tomestones of Poetics to buy a full Gearset don't worry too much, the following are the pieces of Gear you can buy first in order to at least get into the next piece of content:
Weapon – Although one of the most expensive pieces of Gear I strongly encourage you to encourage you to start by buying your Weapon as it will provide you with the most damage focussed stats of all the Gear. The only time I do not recommend this is when you are spamming Dungeons with friends that you know to level your side job as they probably will not mind your damage being less than average from old Gear, otherwise to sit at average you will at least want this.
Accessories – Accessories are the cheapest option when it comes to buying gear with Tomestones of Poetics, meaning that grabbing these first will help ensure that you have enough Gear Score to get into the first Dungeon of the next expansion relatively quickly. Though these do not give very many useful stats, as long as you have your Weapon it shouldn't matter too much. Many players can avoid purchasing Earrings as they will have earrings that scale based on level if they have pre-ordered the latest expansion. These save you a ton of inventory space and as well as Tomestones of Poetics.
Body & Legs – As you should have enough Gearscore with your Weapon and Accessories, I strongly recommend focussing on your body and legs next as below the Weapon these are the next pieces of Gear which provide you with the best stats. While yes these are quite costly, you're going to want them as soon as you can to ensure you're dealing good damage especially when completing solo content.
Head, Hands & Feet- It doesn't matter what order you buy these in, but this will help complete your set to optimize your damage output. I would recommend grabbing these as soon as you can, especially if you are nearing the middle or end of an expansion.
I strongly recommend that you begin purchasing your Gearset for side jobs if you are planning on levelling them up soon. Levelling doesn't take too long and chances are you are going to be capping your Tomestones of Poetics regularly, so might as well take advantage of this.
Gear for each expansion can either be bought in the starting or ending city of each expansion, though these are the details you will need to know:
LEVEL 50 TOMESTONES OF POETICS GEAR
The best Tomestone Gear for level 50 is called Augmented Ironworks Armour this can be bought in Mor Dhona (X:22.7 Y:6.7) and from Sundry Splendors Representatives in Limsa Lominsa, Gridania, and Ul'dah which should be near the Aetheryte that you start off at.
Players need to make sure they are always getting the Augmented versions of these pieces as they provide a decent boost in stats, though if you make a mistake you can turn in the gear with a few more Poetics to get the one that you actually want.
Players must complete the main story quest The Ultimate Weapon in order to unlock this Gear.
LEVEL 60 TOMESTONES OF POETICS GEAR
The best Tomestone Gear for level 60 is called Augmented Shire Armour this can be bought in Idyllshire (X:5.8 Y:5.3) and from Rowena's Representative in Ishgard which is very close to the main Aetheryte.
Players need to make sure they are always getting the Augmented versions of these pieces as they provide a decent boost in stats, though if you make a mistake you can turn in the gear with a few more Poetics to get the one that you actually want.
Players must complete the main story quest A Great New Nation in order to unlock this Gear.
LEVEL 70 TOMESTONES OF POETICS GEAR
The best Tomestone Gear for level 70 is called Augmented Scaevan Armour this can be bought from Enna in Rhalgr's Reach (X:13.8 Y:11.6) and from Rowena's Representative in Kugane which is by themain Aetheryte.
Players need to make sure they are always getting the Augmented versions of these pieces as they provide a decent boost in stats, though if you make a mistake you can turn in the gear with a few more Poetics to get the one that you actually want.
Players must complete the main story quest Stormblood in order to unlock this Gear.
LEVEL 80 TOMESTONES OF POETICS GEAR
The best Tomestone Gear for level 70 is called Augmented Cryptlurker Armour this can be bought from Aymark in Eulmore (X:10.2 Y:11.8) and from Mowen's Merchant in the Crystarium which is right by the main Aetheryte.
Players need to make sure they are always getting the Augmented versions of these pieces as they provide a decent boost in stats, though if you make a mistake you can turn in the gear with a few more Poetics to get the one that you actually want.
Players must complete the main story quest Shadowbringers in order to unlock this Gear.
COST OF POETICS FOR EACH PIECE OF GEAR
Weapon – 600 Allagan Tomestone of Poetics
Paladin Sword – 430 Allagan Tomestone of Poetics
Paladin Shield – 170 Allagan Tomestone of Poetics
Head – 345 Allagan Tomestone of Poetics
Chest – 510 Allagan Tomestone of Poetics
Hands – 345 Allagan Tomestone of Poetics
Legs – 510 Allagan Tomestone of Poetics
Feet – 345 Allagan Tomestone of Poetics
Accessories – 280 Allagan Tomestone of Poetics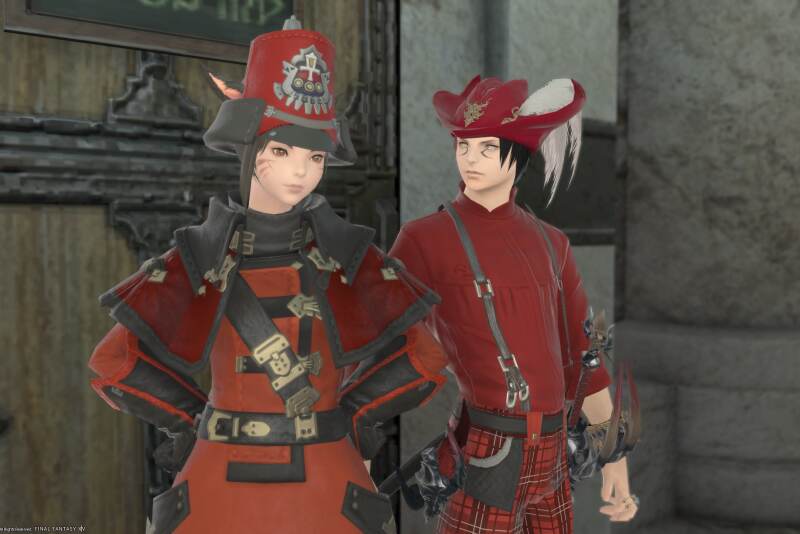 THE SAME VENDORS SELL OTHER GEAR THAT CAN BE USED FOR GLAMOUR
Although many players will be scouring the Market Board for the nicest Glamour, a little trick is to always check Vendors that accept Tomestones of Poetics to see if there is a Gear Set you like.
The Gearsets not mentioned in the list above were essentially the lesser Tomestone Gearsets from each expansion and many of them were actually cooler or nicer looking than the higher-tier Gearsets.
I would never recommend focussing on the Glamour if you are levelling up your side job when it comes to purchasing Gear with Tomestones of Poetics as there is a decently stark difference between the lower Gear and the final tier. The lower sets of Gear can sometimes keep you locked out of the final few Dungeons of the next expansion. Not to mention, if you are doing any solo content in the expansion, this really affects the speed you can complete the content in, I really do not recommend it.
I would still recommend that players always buy the Augmented Gear versions of these Glamours, as all tiers have this option, since you will be able to dye these. They are not much more expensive and truthfully it's come to the point where I only put dyable Gear in my Glamour Dresser since sometimes two different Gearsets will not exactly match in colour which tends to upset me. If you're not someone who that upsets, I'm honestly glad… I wish that was true for me.
GRAB A MINION, ORCHESTRION ROLL OR WALL MOUNT
There are actually a few Minions and Orchestion Rolls you can get for spending Tomestones of Poetics. These are extremely inexpensive, but if you're like me who is a collector you're going to want to grab these. *stares at my character who has been rocking the "Minion Master" title since he unlocked it*
It's honestly not often that you find easy Minions to get as many require you to farm content repeatedly until you get the chance of a drop, so make use of these Poetics when you don't need them for anything.
At the moment there are only three Minions you can purchase with Poetics these all cost 3 Poetics and can be purchased from Auriana in Mor Dhona at (22.7, 6.6) or from the Rowena's Representative in the three starting cities. The three options are:
Wide-eyed Fawn
Dust Bunny
Fledgling Dodo
Orchestrion Rolls cost quite a bit more coming in hot at 500-1600 Tomestones of Poeticsdepending on the expansion. The following are their names and where they can be bought:
A REALM REBORN
A Realm Reborn Orchestrion Rolls can be purchased from Auriana in Mor Dhona at (22.7, 6.6) or from Rowena's Representative in the three starting cities.
They all cost 500 Tomestones of Poetics and the following are their names:
Reflections
Frontiers Within
Faded Copy of Another Round – which you must restore using an Alchemist
HEAVENSWARD
Heavensward Orchestrion Rolls cost 375 Tomestones of Poetics and are they're purchased from Hismena in Idylshire (5.7, 5.2) or from the Rowena's Representative in Foundation (10.5, 11.8)
Their names are:
Contention
Ominous Prognisticks
Aetherosphere
Six Fulms Under
Teardrops in the Rain
A Thousand Faces
STORMBLOOD
Stormblood has the most expensive Orchestrion Rolls coming in at a whopping 1,600 Tomestones of Poetics each.
These are purchased from Enna in Rhalgr's Reach (13.9, 11.6) or from Rowena's Representative in Kugane (12.2, 10.8).
Their names are:
Impact
Westward Tide
He Rises Above
SHADOWBRINGERS
Shadowbringers does not have any Orchestrion Rolls for Poetics.
RELIC WEAPONS
I can't lie, I feel like the best use for Tomestones of Poetics is for Relic Weapons. Although players will not be using these Weapons in combat for their stats, they can use these Weapons as Glamours and as we all know "The End Game is the Glam Game."
Realistically not all players will be interested in the Relic grind as many relics take a number of steps to complete and somearemuch more difficult than others, however, every new expansion both brings a new relic and changes the previous relic's expansion's Tomestone for Tomestones of Poetics.
Sometimes you get terribly lucky with an expansion and find that all you have to do is complete a series of talking quests that don't take long and bam you can unlock all of the relics using Poetics. Actually Endwalker is one of these expansions and although currently you must exchange Tomestones of Causality for the Relic Weapons this will be swapped to Poetics in Dawntrail.
Knowing this I debated whether or not I would rather use my Tomestones of Causality to make Gil and save my Relics for Dawntrail, but Endwalker was actually the first expansion I played almost all jobs equally and decided it best to get the Relic Weapons on every job since at the time it was only 5 item levels below the highest tier.
Now of course, I don't expect every player to be as batshit as me, who has dozens of Relics from each expansion, but there's a chance you're going to like a Relic from a previous expansion especially if you love shiny Weapons like I do.
Unshockingly, Relic Weapons are some of the most unique Weapons in the game being some of the only ones to have particle effects, of course other than the crafted Weapons from Extreme Trials.
The following are the Relic Weapons you will want to keep an eye out for:
ZODIAC WEAPONS (A REALM REBORN)
The Zodiac Weapons are potentially the most involved of all of the Relic Weapons and to be completely honest, I've never finished any of them. You see, while other Relic Weapons are fairly involved, these tend to take longer making it much more ideal to do them in groups.
While I am personally fine with finding groups of people to do content like this with, I can't say that it is the highest on my priority list as even when you do the content unsynced it can feel like an eternity has passed since you started.
The reason for this is the fact that you will have to do all of the required content with the Weapon you are trying to unlock, so even though you're doing content unsynced it will take a while to get through this content simply because your Weapon is the piece of Gear that provides you with the most damage stats. While it is fully possible to do all of this content unsynced and solo it will genuinely take you a few hours extra so get to party finding or ask members of your FC if they would be willing to help. Alternatively, players can search on Discord for communities that are willing to farm side content. I can't promise anything but I know a few members of our Discord Community are interested in farming this content and it might be a good place to start your search.
Unfortunately, I can't think of any Discord that is specific to relic farming or has relic farming channels.
There is only one step that requires Tomestones of Poetics, Zenith, the second step and requires 3 Thavnairian Mist which will cost a total of 60 Tomestones of Poetics
ANIMA WEAPON (HEAVENSWARD)
The Anima Weapon is similar to the Zodiac Weapon and shares similar issues in regards to farming. Players will need to commit both time and resources though as the Anima Weapon has a number of resources a player must purchase in order to advance past a number of steps, though players will want to take this farming slowly to avoid burnout, I would highly recommend that you read my post on how to efficiently farm Tomestones of Poetics because it will take you weeks, if not months, to get enough Poetics for this grind.
Whether or not you plan to do this quickly or slowly, I strongly recommend you halt all your other uses for Poetics if you are planning on finishing an Anima Weapon as it tends to be the Tomestone grind that halts the progress for players.
I would go as far to say that players will not be able to focus on any other Relics when they are completing their Anima Weapon, unless those Relics do not require Poetics or are actually sources of Poetics, Eureakan or Resistance being the first two that come to mind.
While the first two steps do not require a player to use Poetics, the grind starts at the third and this is how many Poetics you'll need for the remaining steps:
ANIMA WEAPON (iLvl 210)
This is the third step of the Anima Weapon and will require players to get 10 of each of the following items:
Unidentifiable Bone
Unidentifiable Shell
Unidentifiable Ore
Unidentifiable Seed
As each of these items costs 150 Tomestones of Poetics for each purchase this step will cost 6,000 Tomestones of Poetics.
Players will also need to either craft items or purchase them for 80,000 Grand Company Seals during this step. The items above can also be bought with Grand Company Seals so using a mixture of both may be worth it.
HYPERCONDUCTIVE ANIMA WEAPON (iLvl 230)
You can take a small breath in as the fourth step for the Anima Weapon is super straightforward and doesn't need that many Tomestones of Poetics. That being said, unlike the previous step, this step can only be completed with Tomestones of Poetics.
Players will need to purchase 5 Aether Oil from any of the Sundry Splendors merchants (Rowena's Representatives or Mowen's Merchants) which will cost you 350 Tomestones of Poetics each. This totals up to 1,750 Tomestones of Poetics for the tier.
RECONDITIONED ANIMA WEAPON (iLvl 240)
The fifth step is a bit more involved and the method which a player will want to complete it will be up to what content they participate in and what currency matters more to them.
You see a player will need Umbrite and Crystal Sand in order to complete this step. While Umbrite can only be purchased for Tomestones of Poetics, Crystal Sand has another way of getting it.
Unfortunately, players won't know how much they will need of each resource as the amount varies between 57-60 of each item.
While Umbrite costs 75 Poetics each, coming up to 4,275-4,500 Tomestones of Poetics the cost for Crystal Sand can be reduced depending on what you choose to trade in order to get it.
As of 2023 the best options are as follows:
5 Blue Crafters' Scrip Tokens (125 White Crafters' Scrips) for 2 Crystal Sand for a total of 3,750 Crafters' White Scrips
5 Blue Gatherer's Scrip Tokens (125 White Gatherer's Scrips) for 2 Crystal Sand for a total of 3,750 Gatherers' White Scrips
5 Superior Enchanted Ink and 5 Thavnairian Mist (225 Tomestones of Poetics) for 2 Crystal Sand for a total of 6,750 Tomestones of Poetics.
I would honestly recommend a mixture of the three types of resources however your choice is going to come from whether or not you need to use your Scrips for something else.
Although White Scrips are used for older content, the reality is that they can be extremely valuable as oftentimes players do not unlock this content anymore or focus on it leaving an opening in the Market Board. These Scrips can also be used to buy Gear for Crafters you are catching up on, not to mention they are used for many of the Crafting and Gathering Relic Tools.
My main concern with using White Scrips comes from the fact that they are not passively farmable. You see, they will require you to complete your weekly Custom Deliveries which is the easiest and most effective way of getting these currencies or you will have to find the nodes that you can turn in with no limit at the Collectable Appraisers.
While I took a few hours to farm the highest tier Scrips to get my Gathering Gear, it was extremely slow and truth be told I could never imagine doing it for White Scrips because the amount you get is even lower. This is, however, the most consistent way of getting these resources especially if you have not maxed out your Custom Delivery levels. Otherwise, I would take this step a little slower and focus on either the latest Custom Delivery or one with a Bonus for that week.
Obviously, if you're a full-time gatherer and are already out collecting stuff this step will be very easy for you because you can grab some collectables on your routes.
If you do this step only with Tomestones of Poetics it will cost a total of 11,250 Poetics.
SHARPENED ANIMA WEAPON (iLVL 260)
The sixth step does not actually require a player to use Tomestones of Poetics if they do not want to, however, it can greatly reduce the amount of time it takes to complete this step if you want to finish a Weapon quickly.
Players will need 50 Singing Clusters in order to complete this step, however, there are three ways to do this:
Purchasing each for 40 Tomestones of Poetics for a total of 2,000 Poetics.
A Weekly Quest called Seeking Inspiration, which will provide you with 18 Singing Clusters and requires you to complete one Levelling Roulette.
A Daily Quest called Cut from a Different Cloth, which provides 1 Singing Cluster for doing a 50/60/70/80 Dungeon Roullete, which I won't lie isn't really worth it. I guess it's alright if you take into account the fact that you get 100 Tomestones of Poetics from this Roullete, but to want to do this daily without having the desire to farm the second highest Tomestones and Poetics is somewhat unideal due to the time it takes to complete.
COMPLETE ANIMA WEAPONS (iLvl 270)
In my opinion, this is extremely poorly named as it is in fact not the final step of the Anima Weapon. The Seventh Step may not cost a lot of Tomestones, however, it is the step that tends to lose most players as it is the grindiest when it comes to dungeons. At a minimum, a player will have to grind Alexander – The Eyes of the Creator Savage at least 20 times to complete this step and although a player's gear can be at max level, even during Endwalker soloing this was not efficient.
That aside, this step requires players to get 15 Pneumite which each cost 100 Tomestones of Poetics, making this step cost 1,500 Poetics. Alternatively, players can pay 60,000 Grand Company Seals or a mixture of both.
LUX ANIMA WEAPONS (iLvl 275)
The final step of the Anima Weapon is the Lux Anima Weapon which also tends to be a bit of an easier one. Players will want to get 1 Archaic Enchanted Ink from the Sundry Splendors for 500 Tomestones of Poetics.
FINAL THOUGHTS ON ANIMA WEAPONS
As these Weapons take a good amount of Tomestones of Poetics or Grand Company Seals, I recommend that a player begins farming these items early. While yes this will take a good amount of your inventory space, I think the greater evil is just not having the necessary resources to continue the steps.
Personally, I would buy all the resources for at least one Weapon and plan to farm all the combat elements with a group of friends in a few days. This will make sure that you are as efficient as you can be as it's typically the combat elements that set players back by a good amount.
As a concise breakdown, you will need 23,000 Tomestones of Poetics (at most) if you don't plan on using alternate methods to collect these resources. Due to the immense price of this, I would strongly recommend you mix what methods you use to get the resources, especially if you're planning on doing the combat elements soon.
That being said, as Poetics aren't the most profitable way of getting Gil I would personally just do this passively over time, since my current income comes soley from crafting.
As a brief of all the items you need for this Weapon and the amount it goes as follows:
10 Unidentifiable Bones
10 Unidentifiable Shells
10 Unidentifiable Ores
10 Unidentifiable Seeds
5 Aether Oil
57-60 Umbrite
57-60 Crystal Sand
50 Singing Clusters
15 Pneumite
1 Archaic Enchanted Ink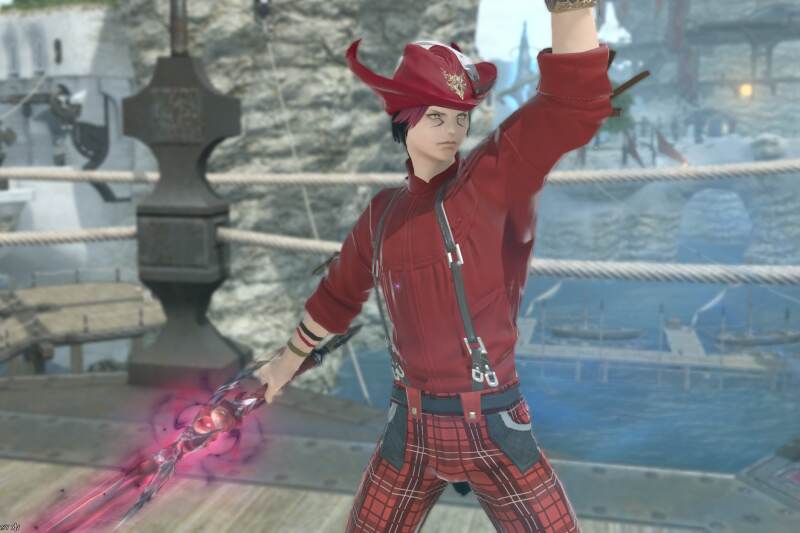 RESISTANCE WEAPONS (BOZJA/SHADOWBRINGERS)
Though Stormblood completely skipped any requirements for Tomestones, Shadowbringers went right back, though admittedly the Tomestone grind is not intensive at all.
Players will simply need 4 Thavnairian Scalepowder for each Weapon they want to begin, costing a total of 1,000 Tomestones of Poetics for each weapon.
Now, I wish I could say that this was the only grind to the relics, however, this is simply not true and players will either have to farm within the instance or in other Duties or the Overworld for each of the steps.
While relatively involved, I found Bozja to be the most interesting of the Relics and truthfully the Relic I completed the most of, being only slightly less than Eureka.
MANDERVILLE WEAPONS (ENDWALKER)
Although the Manderville Weapons are not currently obtainable with Tomestones of Poetics they will be during the launch of Dawntrail. This means that players will either have the option to use their Tomestones of Causality right now or can simply wait for Dawntrail to dump Poetics into them.
I mentioned earlier that I was initially going to wait for Dawntrail to dump Poetics as I've somewhat fallen off all the other uses of Poetics for the time being, however, I ultimately made the decision to use my Tomestones of Causality.
We can safely assume that the Manderville Weapons will cost the same amount of Tomestones of Poetics as they did Tomestones of Causality, meaning that every Weapon will take 1,500 Tomestones of Poetics for each step.
Although at the the time of this article, there are only 3 steps, we know for a fact there will be at least a fourth meaning that 6,000 Tomestones of Poetics will be required at minimum. I will update this when and if that changes.
By far this is the least involved Relic Weapon and if you're going to choose one, as long as you like how they look, it would be this one.
Admittedly, players will need to do a decently long chain of quests, but once they are completed you can simply turn in the resources required to craft and upgrade your Weapon. Honestly, easy peasy and it will probably be the first Relic I have absolutely every single one of especially because I'm already halfway there.
HOW TO MAKE GIL USING TOMESTONES OF POETICS
The Tomestones of Poetics Gil Market is somewhat of a hit-and-miss venture. Essentially the Gil Market for Poetics tends to be one of the lazier groups of marketers and what many don't know is that they are making less than they could by simply auto-selling. Realistically, when I saw the Market plummet for resources bought using Poetics I started looking into my Relic Weapons and stopped caring at all.
Now, this is only true for the fastest-selling options and if you are someone who is willing to be patient and give the Market a chance you can actually make a decent amount of Gil and much, much more than you would with the more "reliable" methods or the autosell option. The choice, however, will be yours and I will go into depth about each part.
As I'm sure you already know, because every guide and player focuses so closely on it you can trade 1 Unidentifiable Shell for a Grade 3 Shroud Top Soil and an Unidentifiable Ore for 1 Grade 3 Thanalan Topsoil, however, in order for this to be worth it you will need to sell these for more than 1,000 Gil, especially if you include the tax you're going to be charged. Each of these costs 150 Tomestones of Poetics. Comparative math coming up shortly.
You can buy Goblinol or Goblacquer for 10 Tomestones of Poetics each as they sell for 64 Gil at any merchant, meaning for every cap of Poetics you can make 12,800 Gil. This can be doubled by using the Donation Basket at the Doman Enclave and is especially useful if you're like me and never have anything to give these moochers.
Here's the breakdown of the math:
As Unidentified objects cost 150 Tomestones of Poetics each you can get a maximum of 13 units per cap, costing 1950 Tomestones of Poetics.
So for the same amount of Tomestones you can get 195 Goblinol or Goblacquer.
Goblinol/Goblacquer: 195 x 64 = 12,480
Top Soil: 12,480 / 13 = 960
Now if you take into account Market Tax:
Typical Market: 960 x 1.05 = 1,008
Hyper Optimized Market: 960 x 1.025 = 984
So, as you can see in the current Market on my server you'd just be losing Gil for a task that requires more effort and time than just auto-selling to a trash merchant.
If you're anything like me and you never send your retainers on long Ventures, you're rarely going to have the resources to dump into the Doman Enclave, essentially causing you to forget it exists. While this isn't the biggest deal, it is a 50% loss of income, especially if you are trying to min-max your profits. Since I completed all the steps of the Donation Basket I get 200% on my sales up to a maximum of 40,000 Gil, this means a 20,000 Gil boost a week. While this doesn't seem like a lot, it is genuinely the best way to make Gil using Poetics especially if players on your server have tanked the Market Board for this resource.
At the moment Top Soil is selling for 700 Gil for Thanalan and 900 for Shroud on my server, both being less profitable. I can't say that this is rare as it tends to come in waves on my server. Though with that being said, I quit caring about checking the Marketboard for these and would much rather go the Donation Basket Route, especially when you realize it would be double what you get with the same amount from Top Soil. Hell, even without the Donation Basket it's more than Soil at the moment.
For brevity, if you are at the max tier of the Donation Basket you will want to donate 312-313 Goblinol/Goblacquer a week to max out your profits. This means 3120 or 3130 Poetics a week, which isn't always manageable, though I wouldn't sweat it too much and would simply dump as much as you can a week and fill the rest with some other junk you have such as Materia that doesn't sell, Confetti or whatever Allegan Pieces you have. I won't lie, I throw the junk I get from farming side content in there too. Things like housing items that sell for cheap on the Market Board.
Alternatively, if you're extremely patient as a person or if you are on a server that has a good amount of collectors, sometimes your best bet is the Orchestrion Rolls. A few of the lowest-tier Orchestrion Rolls are selling for 30k and at least 10 are being bought a day. Though this will depend on the server and there is a big chance the more expensive Orchestrion Rolls will sell for more and more rapidly.
That being said, your final real option is to convert your Poetics into Grand Company Seals. Again, this will take a bit of research of your Market, but if you're already selling something for a decent profit using Grand Company Seals or simply want to maximize the amount of Materiel Containers you get this is one of the fastest methods.
I would grab as many accessories in second-last zone to min-max how many seals you get. You see, while all tiers of Gear cost the same amount of Poetics per type, the more recent the tier the higher Grand Company Seals you'll get. At the moment the best tier to buy is the Augmented Cryptlurker set, though make sure you only buy accessories.
As accessories cost the least Tomestones of Poetics, being only 280 Poetics. Players will get 1,778 Grand Company Seals for each turn-in. Arguably, this makes the conversion of Poetics more and more profitable as the higher iLvl gets, the more Grand Company Seals you'll get.
This is both a blessing and a curse as while that means that you can buy more of a resource because you have more Seals, it means everyone also has that ability. This is why you you probably saw a massive decline in Seal based resources in as not only was farming the Expert Roullete more profitable for Seals, but ifplayers were already converting their Poetics into Seals this was going to crash the Market even more.
The Augmented Cryptlurker Set can be bought in Eulmore (10.2, 11.8) or The Crystarium (10.1, 11.8).
CONCLUSION
So while Poetics can be spent on a number of things, my ranking for importance is Gear for Side Jobs especially on alts, as it is the cheapest and best option for iLvl.
I would personally say that Relic Weapons come second to me, especially since I'm a massive sucker for shiny Weapons, however, since these do take a long while to actually complete the steps of they won't be everyone's jam.
I really think the lowest priority when it comes to Tomestones of Poetics should be Gil as in all reality it's not going to be a consistant flow of big amounts of money. Still, if you are a casual player I would strongly recommend going the auto-sell route unless you've found certain resources you can sell for a good amount by converting your Poetics to Seals or you're willing to try your hand at selling Orchestrion Rolls.
I personally never thought that selling Soil was a great way of making Gil, especially because the Market fluctates too much and ever since the Doman Enclave Donation Basket was introduced I would rather take the easy route of selling trash than wait for the Market Board to be in my favour.
But I'm curious, what are your thoughts about how I broke things down? Do you agree with me or disagree with me! Let me know in the comments below.