The Wretched Broker is one of the best NPCs players will want to become acquainted with in Hades as it can be used to trade in various Artifacts and resources in order to acquire other Artifacts or resources the player needs.
While many of the trades that can be made at the Wretched Broker aren't the best and will often trade better resources for lesser resources, though this may actually be beneficial for players in certain circumstances. I would strongly recommend visiting the Wretched Broker every opportunity you get as it may help you unlock resources you need without having to complete a run.
The Wretched Broker can also help players who are in the late game or who have too many of a single resource to dump the resource into other appealing ones.
The Wretched Broker has a few sets of trades, including Repeatable Trades, which tends to be alright, though players will probably be more interested in Limited Time Offers which tend to be better prices.
The following is all the information you will need to know about the Wretched Broker's trades.
Note: Watch me play Hades and similar games on Twitch! Always happy to answer questions there!
REPEATABLE TRADES
As the name would suggest, Repeatable Trades are going always appear for players with their set Costs.
Players can use these Trades when they are either in a pinch or are desperate, though players shouldn't utilize it to help prepare themselves for the future.
Essentially, I will cover why later, players may want to save up resources when Limited Time Offers appear at the Wretched Broker, even if a player doesn't currently need the Artifact, while the Repeatable Trades tend to be the "base Cost" versus a discounted Cost.
1 Chthonic Key for 10 Gemstones
1 Nectar for 5 Chthonic Keys
1 Diamond for 10 Nectar
1 Ambrosia for 2 Diamonds
1 Titan Blood for 1 Ambrosia
LIMITED TIME OFFERS
While not all Limited Time offers are going to be the best cost, there are going to be some that players never want to miss out on.
I will put the trades I always make in bold and the trades I sometimes make in italics.
Players are encouraged to think outside of the box when making Trades, so even if you don't think a resource is currently useful to you, it might be wise to buy it in advance so you can use it to trade for a better item.
I will simply list all the prices here and will explain why I always buy certain items and what the logic of the limited timed offers are.
1 Nectar for 10 Gemstones
1 Titan Blood for 15 Chthonic Keys
1 Ambrosia for 10 Nectar
1 Diamond for 100 Gemstones
20 Gemstones for 2 Chthonic Keys
200 Gemstones for 1 Titan Soul
1 Ambrosia for 2 Titan Souls
1 Diamond for 1 Titan Blood
50 Darkness for 1 Nectar
500 Darkness for 1 Ambrosia
3 Chthonic Keys for 25 Darkness
50 Gemstones for 300 Darkness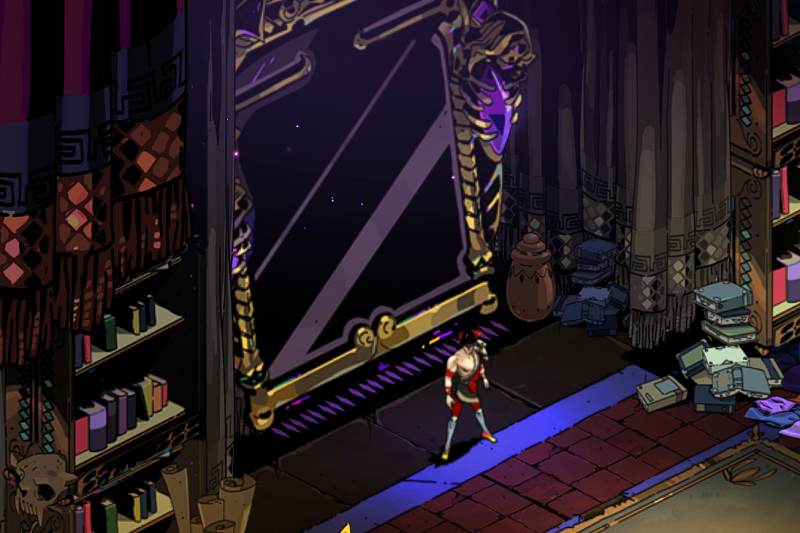 WHICH TRADES ARE THE BEST WITH THE WRETCHED BROKER?
So, although I've made it clear which trades I always make and which I sometimes make, I'd like to cover why this is the case for me.
One of the most important aspects to using the Wretched Broker is trying to make the best trades possible so you can make the most of your resources in hopes of using it on future purchases. If players spend enough time making the correct purchases they should not have any difficulty collecting the Artifacts that they need in the future.
The following are the best offers players can receive while using Limited Time Offers:
1 NECTAR FOR 10 GEMSTONES
The 1 Nectar for 10 Gemstones is by far one of the best purchases a player can make as players are essentially receiving an 80% discount on the product.
Since Gemstones aren't going to be a resource players require in order to level up anything and are only used on cosmetics, players will want to take this any opportunity they get as Nectar is more useful for getting things like Keepsakes and Companions, being one of the more rare resources to collect.
Players will normally have to pay 50 Gemstones for this trade.
1 TITAN BLOOD FOR 15 CHTHONIC KEYS
Titan Blood is by far one of the most important resources players can ever get as they will be the only resource players can upgrade their Weapons with.
Admittedly, the faster a player grinds out Titan Blood, the stronger they will become and the easier it will be to grind out more resources, so I strongly recommend always purchasing Titan Blood with 15 Chthonic Keys.
Players will get this Titan Blood for a whopping 85% discount as normally Titan Blood requires 100 Chthonic Keys to purchase.
I know, I know, Chthonic Keys tend to be very important in the early game, so if you don't want to make the trade early on, I get it, but as soon as you have the Mirror of Night passives unlocked, I would recommend holding at least 15 Chthonic Keys at a time just in case this sale rolls around. It can really be game breaking, especially because players won't really need the Keys other than to reset their passives (which becomes less important as players collect enough Darkness to unlock everything.)
Titan Blood, by far, is always going to be more important than Chthonic Keys.
1 AMBROSIA FOR 10 NECTAR
I don't always make the trade for 1 Ambrosia for 10 Nectar and it really depends what I'm working towards.
For me, Nectar was never difficult to get, since I rushed through Heats fairly quickly, however, if players are struggling to maximize their relationships with gods and are struggling to get their Companions empowered, this is a pretty decent trade.
Essentially, normally players will have to sacrifice 20 Nectar for 1 Ambrosia, so they will receive a 50% discount on this deal. I wouldn't say it's the most important, but it can definitely help out a player.
1 DIAMOND FOR 100 GEMSTONES
The 1 Diamond for 100 Gemstones is an absolute steal and quite frankly is my favourite trade off.
Admittedly, I never keep the Diamonds and I always trade 2 for a single Titan Blood in the regular trades, however, this should only be done when players are happy with all the purchases they've made with the House Contractor.
While many of the Diamond trades change aspects of gameplay, there are many Diamond trades that are only for cosmetics or music unlocks, meaning that they are optional for players to unlock.
If you're at this point and simply want to progress into harder Heats, I strongly recommend making this trade as it is essentially an 80% discount to the normal price.
20 GEMSTONES FOR 2 CHTHONIC KEYS
The 20 Gemstones for 2 Chthonic Keys doesn't really have any savings, however, if players want a good way to convert Gemstones to Chthonic Keys this is going to be the best way to do so.
While there isn't really a "discount" for this price, players will be able to use it to ensure that they have enough Chthonic Keys to get Titan Blood later, and I strongly recommend taking this purchase anytime you have it if you're still struggling to get Titan Blood or are struggling to get a good amount of Chthonic Keys.
3 CTHONIC KEYS FOR 25 DARKNESS
I can't say that I regularly make this trade, since Darkness isn't a resource I really ever need, however, players will make 120% off of this trade, so if you need Darkness… sure do it. However, I can't say I ever got into a situation where this was important. *shrug*