The Resource Director is one of the most endgame aspects of Hades and realistically can be an aspect that players completely ignore as it does not impact any of a player's game play and is mostly for bragging rights,.
The Resource Director is going to be the last thing you focus on at it will require you to turn in Artifacts in order to get the various ranks, meaning that players are going to want to make sure that they complete their Mirror of Night upgrade all of their Weapons and purchase everything they need from the House Contractor first so they are not missing out on important upgrades before they get an arbitrary rank.
Players should note that they will only be able to level up with the Resource Director once per escape attempt, even if a player has enough Artifacts to upgrade their ranks multiple times.
Note: Watch me play Hades and similar games on Twitch! Always happy to answer questions there!
HOW TO UNLOCK THE RESOURCE DIRECTOR
Players will not have access to the Resource Director immediately and will only be able to access it after they have reached the "end" of the game where the end credits roll.
After this, the Resource Director will appear in the top left room where players will be able to make trades with it.
As mentioned players will only be able to do this once per escape attempt, so be ready to do a good amount of grinding.
Players do not need to successfully complete the attempt in order to upgrade their Rank, so players may want to do this while trying to complete more difficult Heats as long as they have all of their upgrades complete.
WHAT ARE THE DIFFERENT TITLES AT THE RESOURCE DIRECTOR
There are 10 different titles in at the Resource Director, which are then split into 5 sub-titles each.
The 10 main titles are:
Warden
Fixer
Agent
Cleaner
Shadow
Dusk
Wraith
Overseer
Specter
One
The 5 sub-titles are:
Alpha
Gamma
Delta
Sigma
Unseen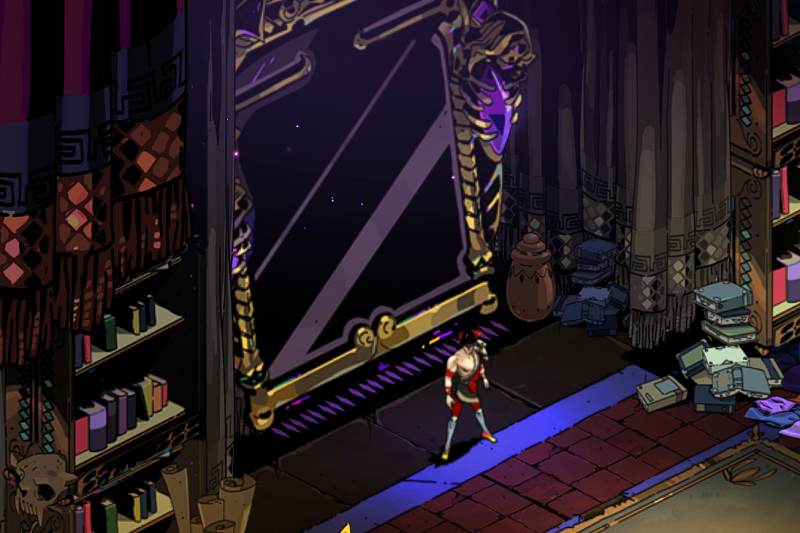 HOW TO UNLOCK ALL RANKS AT THE RESOURCE DIRECTOR
Ranking up at the Resource Director is going to be a very long feat, requiring predominantly Darkness, though will still need a good portion of rarer Artifacts that players will want to do Artifact only runs to acquire, unless they are good at progressing tougher Heats while still gathering a good amount of resources.
In total players will need:
325,000 Darkness
100 Chthonic Keys
10 Nectar
10 Diamonds
10 Ambrosia
10 Titan's Blood
The following is the breakdown for all ranks at the Resource Director:
ALPHA WARDEN
The Alpha Warden requires players to turn in:
10 Chthonic Keys
1,000 Darkness
GAMMA WARDEN
The Gamma Warden requires players to turn in:
5 Nectar
1,500 Darkness
DELTA WARDEN
The Delta Warden requires players to turn in:
1 Diamond
2,000 Darkness
SIGMA WARDEN
The Sigma Warden requires players to turn in:
1 Ambrosia
2,500 Darkness
UNSEEN WARDEN
The Unseen Warden requires players to turn in:
1 Titan's Blood
3,000 Darkness
ALPHA FIXER
The Alpha Fixer requires players to turn in:
10 Chthonic Keys
2,000 Darkness
GAMMA FIXER
The Gamma Fixer requires players to turn in:
5 Nectar
2,500 Darkness
DELTA FIXER
The Delta Fixer requires players to turn in:
1 Diamond
3,000 Darkness
SIGMA FIXER
The Sigma Fixer requires players to turn in:
1 Ambrosia
3,500 Darkness
UNSEEN FIXER
The Unseen Fixer requires players to turn in:
1 Titan's Blood
4,000 Darkness
ALPHA AGENT
The Alpha Agent requires players to turn in:
10 Chthonic Keys
3,000 Darkness
GAMMA AGENT
The Gamma Agent requires players to turn in:
5 Nectar
3,500 Darkness
DELTA AGENT
The Delta Agent requires players to turn in:
1 Diamond
4,000 Darkness
SIGMA AGENT
The Sigma Agent requires players to turn in:
1 Ambrosia
4,500 Darkness
UNSEEN AGENT
The Unseen Agent requires players to turn in:
1 Titan's Blood
5,000 Darkness
ALPHA CLEANER
The Alpha Cleaner requires players to turn in:
10 Chthonic Keys
4,000 Darkness
GAMMA CLEANER
The Gamma Cleaner requires players to turn in:
5 Nectar
4,500 Darkness
DELTA CLEANER
The Delta Cleaner requires players to turn in:
1 Diamond
5,000 Darkness
SIGMA CLEANER
The Sigma Warden requires players to turn in:
1 Ambrosia
5,500 Darkness
UNSEEN CLEANER
The Unseen Cleaner requires players to turn in:
1 Titan's Blood
6,000 Darkness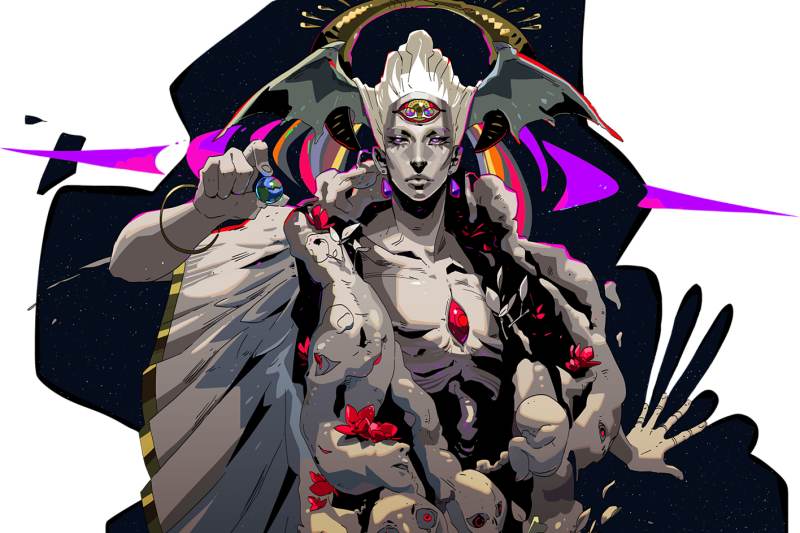 ALPHA SHADOW
The Alpha Shadow requires players to turn in:
10 Chthonic Keys
5,000 Darkness
GAMMA SHADOW
The Gamma Shadow requires players to turn in:
5 Nectar
5,500 Darkness
DELTA SHADOW
The Delta Shadow requires players to turn in:
1 Diamond
6,000 Darkness
SIGMA SHADOW
The Sigma Shadow requires players to turn in:
1 Ambrosia
6,500 Darkness
UNSEEN SHADOW
The Unseen Shadow requires players to turn in:
1 Titan's Blood
7,000 Darkness
ALPHA DUSK
The Alpha Dusk requires players to turn in:
10 Chthonic Keys
6,000 Darkness
GAMMA DUSK
The Gamma Dusk requires players to turn in:
5 Nectar
6,500 Darkness
DELTA DUSK
The Delta Dusk requires players to turn in:
1 Diamond
7,000 Darkness
SIGMA DUSK
The Sigma Dusk requires players to turn in:
1 Ambrosia
7,500 Darkness
UNSEEN DUSK
The Unseen Dusk requires players to turn in:
1 Titan's Blood
8,000 Darkness
ALPHA WRAITH
The Alpha Wraith requires players to turn in:
10 Chthonic Keys
7,000 Darkness
GAMMA WRAITH
The Gamma Wraith requires players to turn in:
5 Nectar
7,500 Darkness
DELTA WRAITH
The Delta Wraith requires players to turn in:
1 Diamond
8,000 Darkness
SIGMA WRAITH
The Sigma Wraith requires players to turn in:
1 Ambrosia
8,500 Darkness
UNSEEN WRAITH
The Unseen Wraith requires players to turn in:
1 Titan's Blood
9,000 Darkness
ALPHA OVERSEER
The Alpha Overseer requires players to turn in:
10 Chthonic Keys
8,000 Darkness
GAMMA OVERSEER
The Gamma Overseer requires players to turn in:
5 Nectar
8,500 Darkness
DELTA OVERSEER
The Delta Overseer requires players to turn in:
1 Diamond
9,000 Darkness
SIGMA OVERSEER
The Sigma Warden requires players to turn in:
1 Ambrosia
9,500 Darkness
UNSEEN OVERSEER
The Unseen Overseer requires players to turn in:
1 Titan's Blood
10,000 Darkness
ALPHA SPECTER
The Alpha Specter requires players to turn in:
10 Chthonic Keys
9,000 Darkness
GAMMA SPECTER
The Gamma Specter requires players to turn in:
5 Nectar
9,500 Darkness
DELTA SPECTER
The Delta Specter requires players to turn in:
1 Diamond
10,000 Darkness
SIGMA SPECTER
The Sigma Specter requires players to turn in:
1 Ambrosia
10,500 Darkness
UNSEEN SPECTER
The Unseen Specter requires players to turn in:
1 Titan's Blood
11,000 Darkness
ALPHA ONE
The Alpha One requires players to turn in:
10 Chthonic Keys
10,000 Darkness
GAMMA ONE
The Gamma One requires players to turn in:
5 Nectar
10,500 Darkness
DELTA ONE
The Delta One requires players to turn in:
1 Diamond
11,000 Darkness
SIGMA ONE
The Sigma One requires players to turn in:
1 Ambrosia
11,500 Darkness
UNSEEN ONE
The Unseen One requires players to turn in:
1 Titan's Blood
12,000 Darkness